Analisa is a well known and popular erotic massage parlor in Bangkok. The place is located just a short distance from the Nana BTS Station which helps explains the name. Like the former Analisa Massage parlor in Asok, the shop specializes in sensual services that are difficult or even impossible to find elsewhere.
The Analisa Massage shop is easy to find yet rather discreet. The place is conveniently located just off one of the largest roads in all of Thailand. And it has clear signage on the store front not to mention the bevy of gals inside.
Yet the shop could easily be overlooked by those not seeking it out. In other words, it is unlikely that many would know what went on inside the shop simply by looking at the exterior. There's nothing about the shop that screams "this is an erotic massage parlor". For many visitors that is probably a positive.
Analisa Massage at Nana
As stated, the Analisa shop is quite easy to find. There are usually some gals hanging around outside to make things even easier. They're a friendly and welcoming bunch who are always seem eager to work. Yet tho their credit they don't resort to screaming at guys who are simply walking by.
Inside the shop has a nice big lobby. The female manager sits at the desk on the left side of the room. She is also friendly and quite capable of speaking English. She knows all of the services offered and is able to give a rundown and overview of the various offerings along with their prices.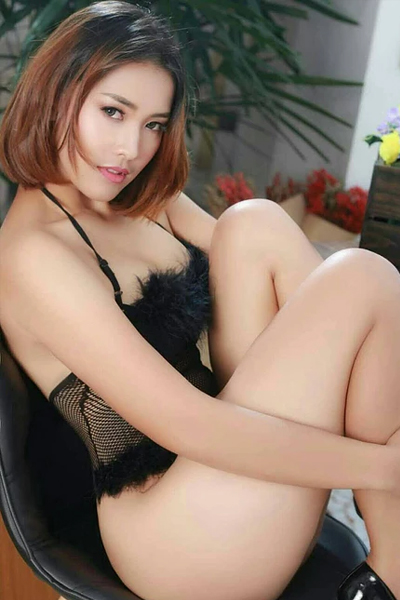 Prices range depending on the service and duration. There are many options available that can be seen on the shop's website. To put things into perspective, a one hour long sensual massage with a handjob at the shop is just 1000 Baht ($28 USD). A ninety minute tantra massage for a couple at the shop is 5000 ($144 USD). So there is quite a range.
There are plenty of rooms at Analisa Nana. They're all big and well equipped for business. For example the quarters used for four hand happy ending massage contain a shower large enough for three people and a specially designed glory hole table. Those tables are quite something with cut outs in the middle that gives the masseuses access to the twig and berries even while the customer lays face down!
Staff and special services
There are always several women on staff at Analisa. As with any place that has a number of gals there is some variation in terms of age and looks. I have seen a lot of pretty faces at the shop in recent visits, which is frankly not always common at all Bangkok massage parlors anymore. That's not to say every woman working the shop is a supermodel. But most guys would easily find a gal or two they found attractive on a visit.
Quite a few of the ladies who work at Analisa hail from the north of the country. Like many women from Chiang Mai they tend to have lighter skin. This is quite different from most Bangkok massage parlors where darker skinned women from the Isaan region are much more common.
Of course Analisa is most known for its kinky massage services. Those include but are not limited to tantra, yoni, couples massage, prostate massage, four handed massage, strap on play, and body to body massage. As you can clearly see, there are a whole host of options.
When it comes to the restaurant business, a thick menu with many meals can indicate an overall lack of quality. The kinky massage scene is something totally different. Analisa has gone out of its way to create a service for most every interest. They seem to do it all.
Somehow the ladies who work there have mastered all the various erotic arts. I guess that comes with practice. It definitely shows. Some of the gals on staff at Analisa have developed near legendary status when it comes to getting guys off. Four stars.
---
Analisa. 17/3 Sukhumvit Soi 6, Bangkok, Thailand. Click here for a map. Open every day from 10:00 AM until 12:30 AM. Phone: +66 067-010-1380. Website: https://analisamassagebangkok.com/