Tokyo Style is a foreigner friendly massage service operating out of Tokyo, Japan. It is also one of the best outcall massage Japan has to offer. Tokyo Style is not foreigner exclusive. They also serve local guys. That is an indication of good service. Local men are arguably less likely to put up with poor service than foreigners or tourists.
I've covered the massive commercial sex scene in Japan on this website for years. But I haven't been able to write as many reports as I'd like to on all the adult fun going down in the land of the rising sun. One issue is the lack of shops that accept foreigner customers. Finding one that not only accepts but openly welcomes gaijin in plain English then is pretty unique.
Tokyo Style is exactly such a delivery health facility operating out of Tokyo, Japan. With a detailed website in the best English the ownership could muster, it's clear that the people at Tokyo Style are glad to call you a client.
What Tokyo Style massage offers
There's no full service on offer at Tokyo Style. But that's par for the course for this kind of operation, even when the clientele is Japanese. The sale of vaginal sex is technically illegal in Japan and thus only available through exempted soaplands and some other venues that operate in the margins.
No worries at Tokyo Style though, where everything appears to be on the up and up. The services include body wash, aroma oil massage, testicle massage, mutual nipple fondling and suckling, and either a handjob or blowjob finish. The masseuses provide the services either topless and in a g string or totally nude. It depends on the course you choose. The course you select also determines whether you'll end up in a hand or a pie hole.
There are a few more variables too. Some of the therapists at Tokyo Style will provide the blowjob with a rubber. Others will take your fun bits into their mouth au naturel. You can also get a slippery body slide with the more expensive course. Don't worry if you can't keep up. There's an illustrated guide and video later on that shows you how things go.
Tokyo Style massage prices
Choices determine the price, but nothing is too unreasonable. Seventy-five minutes of the standard course gets you jacked off by a babe in nothing but a string panty for 27000 Yen, which amounts to about 199 US dollars. A same amount of time in the Deluxe Course gets you sucked off by a nubile Nippon nude for 35000 Yen, or about $259 USD. You can increase the time spent with your service provider in either course with a little additional dough.
The pricing at Tokyo Style is clear and upfront, which means no bait and switch. The therapists are even equipped with mobile credit card machines, and so they can swipe your MasterCard right in the room, just before they make your master hard.
Another positive feature is their availability. They have long hours and can travel to all 23 wards of Tokyo. So whether you want to see a provider at your home or a love hotel you should have no problem making an appointment.
Paying with Cryptocurrency
On January 1, 2018, Tokyo Style announced they would allow customers to pay for services using cryptocurrency like Bitcoin, Bitcoin Cash, Litecoin and others.
As far as I can tell that made Tokyo Style one of the first companies of its kind to accept cryptocurrency for happy ending massage. Or any other erotic adult service for that matter. It was only to be expected that such a development would occur sooner than later. And I for one am not surprised that Tokyo Style would be a leader in the field.
Tokyo Style joins the illustrious company of other adult entertainment outlets such as Chaturbate. That adult cam site also accepts Bitcoin as a form of payment to purchase the tokens that motivate their performers to take requests and otherwise broadcast their nude bodies over the internet.
Tokyo Style accepts payment into any cryptocurrency that can be exchanged with Bitcoin. It doesn't recommend the use of Bitcoin itself however since payment processing is so slow. It only makes sense then that they would be happier to receive payment in altcoin.
Tokyo Style uses the BTC to JPY standard rate that can be found here. They do add a commission fee of 3 percent for payment with cryptocurrency.
Tokyo Style staff
One of the most important things at a place like Tokyo Style is the staff. And they certainly deliver the goods in that department. All of the women at Tokyo Style look like they could have stepped right out of a Japanese porn video. In fact at least a few of them have featured in Japanese AV!
Another thing that makes Tokyo Style stand out to me is the rating system listed for each member of the staff. A few shops in Japan have something similar, but it is often meaningless. Beyond a 1-5 score for things like head massage abilities, at Tokyo Style they actually rate the English skills of each service provider. That can be a big help for guys who are big on conversing but don't speak any Nihongo.
The massage skills of each provider are also rated with a system of stars. Don't be caught off guard if it appears most have high ratings. The truth is that the women at Tokyo Style all go through training with a top notch masseuse. So they learn how to deliver excellent full body massages that are pleasurable from the beginning all the way to the happy ending.
Review of Tokyo Style massage
Now that I have introduced Tokyo Style, let's get into a full review that will go a lot further into detail.
As I've explained before, Japan's gigantic adult entertainment scene is unfortunately off limits to foreign visitors for the most part. Don't get me wrong, there are plenty of places where a gaijin can get his rocks off. But rejection is the name of the game for the vast majority of play places in the land of the rising sun.
The reasons for this exclusion range from an inability of non-Japanese speakers to deal with the providers and confirm that they understand the rules to a general fear of foreigners.
No such problems exist at Tokyo Style however, which very warmly welcomes customers from around the world who happen to find themselves in Tokyo. The management at Tokyo Style has even gone as far as creating a detailed website in English. This isn't very common in Japan and gives you an idea of just how willing they are to work with non-Japanese speakers.
There are many sex shops in Japan. Some operate in a grey area. But most shops actually follow the rules and are fully licensed and regulated. Tokyo Style is one of those shops. All in all, this seems to be a generally good thing for punters at it insures a certain level of operation. You know you will not get ripped off at Tokyo Style. I give the place 5 stars.
Booking a session
Booking a session with Tokyo Style is incredibly easy. One simply has to call, email or contact the shop via any number of apps. They use Skype, Whatsapp, WeChat, Line, Telegram, Messenger and more. Giving a name and location is pretty much all it takes from there. I will say they the place does seem to be popular and reserving time with a particular gal may require giving them some advanced notice.
Fortunately, the people at Tokyo Style list the staff that is on duty at any given time live on the website. That definitely beats the practice of so many other outfits that show countless hotties who are unavailable when you call or who may not even work at the shop anymore. Assuming they ever even worked there at all!
There's no bait and switch here. The profiles for each staff member at Tokyo Style also list their ages, measurements and English skills. In my experience it's all pretty accurate, as are the photos.
There is a nice variety to the staff at Tokyo Style. While all are relatively young and well built, there is a range of talent from tanned babes with big boobs to innocent college student style gals. I will say there are no overweight women working here. Nor are there any flat and featureless ladies.
What about the language issue? I've had the pleasure of meeting two separate women who work at Tokyo Style. One spoke passable English and was clearly working hard to learn more, and the other spoke near perfect English picked up in Canada. That sort of English language skill is difficult to find in Japan in general, let alone in this sort of venue.
Erotic massage services
When booking a session, customers will request that lady of the hour visit them either in their own hotel or home or in one of the countless love hotels around Tokyo. The area of Ikebukuro is home to quite a few very nice and reasonably priced love hotels and the location is quickly accessible to the women working at Tokyo Style. Though most other areas in Tokyo are totally okay too.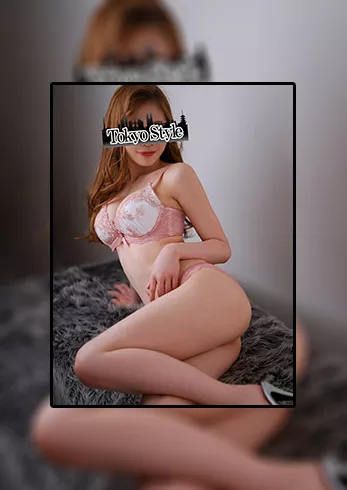 Different services are available at Tokyo Style. The standard course involves the service provider showering the customer while wearing nothing but a pair of panties, an aroma oil massage, a testicle massage, some time for the customer to play with the providers breasts, and a hand job finish complete with nipple licking. The deluxe course offers all of this plus more. In the deluxe course the initial shower is replaced with a fully nude standing body-to-body slide and in some cases a bath and the hand job ending is upgraded to a blowjob. Both courses are ended with a shower and warm goodbye.
In my view the deluxe course is absolutely worth the extra expense. At the same time I understand that it is a premium service with a higher price tag. I have tried both versions of the service. I can't complain about either. If my budget only allowed for the regular course, I still would not hesitate to book a session.
What a session is like
Once the session is booked things can go ahead as scheduled. First a man knocks on the door, which could be a bit startling for those not prepared. There's no need to fear however, as this is simply the driver of the service provider.
The driver steps just inside the entrance to drop off the masseuse's heavy bag of supplies. The driver also has the customer sign a short form that indicates that they understand and agree to the rules. The rules are very simple. The main one is not to touch the vagina. Another is not to ask for full intercourse. No problem!
Once the form is signed, the driver hands over a discount code for future bookings then disappears into the sunset. This paves the way for the appearance of the service provider.
Warm greetings are given and the customer is asked to choose one of several types of aroma oil to fill the room. Those with significant others will be happy to know that there are even scent-free options to keep the smell of sensuality from stinking up a relationship after the session. With the smells all set, the next event is a caress and undress session that involves each participant mutually stripping each other down. This is the kind of eroticism that you wouldn't find in most massages.
The bathing action comes next. Both the a standard bath and the deluxe slippery gel affair are enjoyable. The main goal is clearly to get the customer clean. But there's plenty of playfulness along with it. The deluxe course even includes a short bit of a bareback blowjob. This is only included to insure that the old unit is thoroughly cleansed I'm sure.
After the water comes a dry-off and a rather nice and lengthy aroma massage. This is done really well and with just the right amount of erotic flare to keep it interesting rather than sleep inducing. Even a jaded old hand like me could not drift off with a sexy Japanese babe in a thong in my bed.
Happy ending
As usual with erotic massage, the real fun comes on the flip. The masseuses really come into their own here and do all sorts of maneuvers and rubs. I could try to describe things but I think it's better not to. First, each service provider is different. Second, the words I am capable of producing on this website wouldn't be enough to describe the experience. It is here that I think the deluxe option really shines, though the basic course is also very good. When oral is on the menu it is offered covered or uncovered, depending on the provider. Even those who offer bareback blows will ask the customer if they'd like to glove up however. So the option is always there.
I don't know exactly how the women at Tokyo Style learned their hand and mouth service techniques, but in my experience they are at the top of their games. I've had quite a few mediocre suck jobs at foreigner friendly pinsaros in Japan. That may seem surprising seeing that the staff at such places really does nothing else but blow guys for money. I've also had my share of mechanical jerk sessions at jack shacks around the world. At Tokyo Style, the action is truly top notch. The women here are experts at working a cock and pleasing a man.
After the inevitable finish, the customer is allowed to lay down and recover while the service provider cleans up the room a bit. This is followed by a return to the showers and a bit more chatting before the session winds up.
The women at Tokyo Style seem genuinely interested in their work and their customers. At no time does it feel like anything is forced or rushed. It's truly refreshing to find service like that in the midst of all of the lesser entertainment available.
Some may consider the price a bit high, and when compared to some poor countries and even lesser services in Japan itself it can seem as such. I contend though that the price is completely fair for what is offered however. Especially when compared to what exists in the rest of the developed world and what it goes for. As busy as Tokyo Style seems to be, many others must agree with my assessment.
As a very accessible and easy to use, high-quality service in Tokyo, I give Tokyo Style a solid five stars. It's really tough to beat for the kind of service it provides and is without a doubt one of the easiest services to book in all of Japan for foreign visitors. The friendly and skilled staff and extended hours only make me like the place more.
An illustrated guide to Tokyo Style
The adult entertainment industry in Japan is gigantic. Japanese companies looking to compete have come up with all sorts of different services. Tokyo Style has a fairly straightforward pricing system and menu. But some people unfamiliar with the way things work might still be confused.
To clarify the way things work, Tokyo Style has actually produced an illustrated guide to its services. This appears on the Tokyo Style website where viewers have the option of viewing either the new comic or a photographic and textual guide that has been online for several years.
The comic is rather well done. It doesn't seem to be lifted from some other publication as a lot of such illustrated guides on other Japanese websites are. I think this comic was created specifically for Tokyo Style. It is too good a fit for things to be otherwise.
The new comic more or less perfectly explains the way service goes when customers book sessions with Tokyo Style. I have tried to explain this all myself in this article. I think I do have a bit of a way with words but I could be wrong. A picture speaks a thousand words anyway and the new comic is loaded with pictures and words. So it leaves little room for interpretation.
A lot of people unfamiliar with the way things normally work in Japan's large commercial sex scene. There it is totally acceptable for providers to trade services like handjobs are oral sex for money while full service is forbidden by law in most cases. A few people from outside of Japan even seem unable to wrap their heads around the fact that many sexual service providers around the world don't actually offer full vaginal intercourse to customers. Of course that is the reality as anyone working in a Japanese blowjob bar or back street jack shack in the United States could tell you.
There have been more than a few comments posted on this site questioning the exact sorts of services offered at Tokyo Style. The new comic under discussion here should answer that question fully and completely. If you look at the comic on the website you will see what service is like. Or at least you'll see an artistic rendition of it. Some things can only really be learned by experience. After all you could try to explain what sex feels like to a virgin but unless they have sex themselves they will really never understand.
A video guide to Tokyo Style
Tokyo Style has gone out of its way to explain things in terms that everyone can understand. Above I wrote about Tokyo Style's comic illustrating the services available. But Tokyo Style has also gone as far as creating a video that shows what a deluxe session is like in full detail.
The video features prominently on the Tokyo Style homepage where it is embedded. All it takes for one to view the video is a simple click of the play button. The video is really well done and looks a lot like a Japanese porn video. Right down to the mosaic over the twig and berries of the guy getting worked on.
Thankfully the face of the attractive woman from the Tokyo Style staff providing the services in the video is not blurred out. Neither are her pert breasts which are exposed throughout the much of the video just as they would be in a typical Tokyo Style session.
This video really gives a taste of what it is like for guys who book appointments with Tokyo Style. The provider in the video is not acting out for the camera. She is doing exactly what the women on staff at Tokyo Style actually do with customers behind closed doors. The only difference I can see is the music. Usually the providers at Tokyo Style play softer sounds when they are with their clients.
While the various women who work at the shop have their own unique looks and ways of doing things they all seem to ooze sensuality and go about their work in a way that really titillates the male mind and body. This high level of service doesn't come cheap but as I have explained in earlier posts it doesn't cost the world either.
At the end of the video the featured provider performs a blow job with a clear and unabashed enthusiasm that is not always seen in the commercial sex industry. Or indeed even every day romantic interactions. This is common at Tokyo Style and it goes hand in hand with the way everything else is handled by the shop and the people who work there.
Reviews of Tokyo Style service providers
Over the last decade I have had the pleasure of enjoying the services of Tokyo Style many times. I have met with various service providers from Tokyo Style. Some experiences were better than others. Though I can honestly say that all were enjoyable and worthwhile.
I have written reviews of some of the many ladies that work at Tokyo Style. These are obviously not reviews of these women as human beings. I am in no position to offer such a judgement. Nor would I. Though I do have the experience and expertise to review their abilities when it comes to sensual massage.
Some of these women are no longer employed by Tokyo Style. But I have decided to preserve my reviews in any event. If nothing more they help to paint a picture of the sort of services offered by Tokyo Style as a general rule.
---
Review of Sumire (4.5/5)
Sumire is a young Japanese women in her late-20's though her body doesn't reflect that at all. It could easily be the body of a nineteen or twenty year old even by Asian standards. In some aspects she's as fresh as she gets. For instance her ears are not even pierced.
Sumire's face is very unique. It's not out of this world but it's certainly not unattractive either. It's just different from what one usually sees in Japan. This is so true that Sumire says she is often asked if she has one non-Japanese parent even by Japanese people.
Sumire's body
Of course the face is usually not what prompts one to book a session at a place like Tokyo Style especially considering that faces are not usually shown in staff photographs (Although to her credit Sumire does show hers in one picture). The body is what brings people in and in Sumire's case it is quite something. She is just 154 centimeters tall but she fills it in nicely. Her skin is ivory white and smooth as silk. Her legs aren't long but they are very well shaped meeting to form a backside that is simply amazing and tight without an ounce of sag or cellulite.
This woman's hips have just the right curve to accent her flat stomach and all of that leads up to one of the best sets of tits I have ever seen in Tokyo accented by succulent nipples that stick just enough to drive a guy absolutely crazy.
Service with Sumire
Sumire's English is good enough to get through the session and engage in any basic conversation along the way. She does have a slight accent but that's to be expected in Japan and in my opinion it only adds to her charm. Some interesting things to note are that she wants to be a Playboy model and plans to study English in the US in the near future.
Sumire is sweet and service oriented making sure the customer is treated very well without going too far into the direction of the over the top part time servant routine that one sometimes sees in this part of the industry in Japan.
Sumire arrives well dressed with the usual tools of the trade in a handbag. She greets the customer then asks him to sit down and relax while she prepares things. Some small chat is engaged in while Sumire asks the client to select one of the various aroma oils available for the massage. Fittingly her favorite aroma oil seems to be the one labeled "horny".
After the customer makes a choice Sumire will slowly undress him. After this she will invite the customer to undress her which is very good in and of itself. Sumire knows just what to wear all the way down to her kit.
Amazing titty fucking
With both parties nude the next step is the bathroom where a stand up shower takes place. Sumire washes the customer from head to toe including all of the most intimate places. The bath is quickly prepared in advance so that things can move from the shower to the tub without any pause. Sumire joins the customer in the tub and goes through the sort of steps that make soaplands famous.
While I'm no Wilt Chamberlain I am fairly experienced. Some things that once blew me away no longer do much for me at all. The mere mention of paizuri would have brought my rod to full attention many years ago. Today I usually view it as just another step on the way to better things.
I can say with all honesty that Sumire performs the best rendition of the tit wank that I have ever experienced. With the addition of the nuru nuru bath gel that comes as a "special gift" with longer sessions at Tokyo Style it is simply amazing. The oral that intersperses the shower and bath time isn't bad either mind you. In fact it's great. The boob banging is just the thing that stands out most.
Erotic massage skills
After the bath Sumire washes off the client with fresh water than dries him off with a towel. She then prepares the bed by laying down a number of towels that she brought in her box of tricks. She puts on some low level relaxing music and begins the oil massage with both parties fully nude.
While the Tokyo Style experience is basically intended to be a full release massage session I would guess that a lot of people who book appointments are less interested in getting their back rubbed than other things. Still it's a good lead up. Sumire isn't the best massage therapist in the world but she does a very decent and thorough job covering all the spots and causing no pain whatsoever.
After a lengthy back massage and a bit of front massage the real fun begins. Sumire is good for doing little tricks like placing a little towel over the customer's eyes so he can't see but only feel what's going on during the build up. Once things are in full swing the towel is removed to give full view of Sumire in all of her glory.
The happy ending
A mix of uncovered oral, hand play and the aforementioned paizuri helped with a small amount of top end lubrication is then provided in a way that is very enjoyable. This goes on for some time until things finally come to their logical conclusion usually in the sixty nine position providing the best possible view. Sumire makes sure to keep things going at the right pace up until the very end which compares favorably to providers who sometimes stop just when things are about to pop.
After the climax Sumire slowly wipes up any mess and gives the customer a little time to rest and relax before taking him back to the bathroom for a final shower. She then showers herself and joins the customer for a little chat to round out the few minutes that are left. The customer is left fully relieved and wanting to book another session as soon as time and funds allow.
For all of the above reasons and more I would say that Sumire is one of the better providers easily accessible to foreigners visiting the land of the rising sun. Taking everything into account I can very fairly give her four-and-a-half stars which is just a half star short of the elusive five stars that I have only given out a few times.
I write for the entertainment of the readers of this website and nothing more. No one is under any obligation to view my words as anything other than something fun to read. If the ever rising number of viewers here is anything to go by there are many people who either enjoy Rockit Reports or have some other reason to give it a look.
Sumire is one of the few women at Tokyo Style who updates her mini blog on the site on a very regular basis. Reading it verifies that I am not the only person who thinks Sumire does a good job. She is fully booked nearly every day. There are also numerous glowing reviews left by customers on her profile page.

---
Review of Sora (5/5)
I can honestly say that Sora is one of the best providers I have met in Japan even after years of exploring. It turns out I didn't need to search so much to find quality since Tokyo Style is totally open to foreigners and can even cater to customers who can't speak a lick of Japanese or read a single kanji character.
Even a brief look at Sora's profile on the Tokyo Style site shows that she is quite the looker. While adult companies typically display heavily edited photos on their websites I can say with certainty that the photographs of Sora are totally accurate. Her skin is smooth as silk and the same color shown in the pictures. No skin lightening or blemish removal needed.
The only surprise for me was that Sora actually looks younger in person than she does in her photos. This is the opposite of what usually happens with ages and photos being fudged to the point that recognition can be tough or even impossible. I would say that Sora could easily pass for 23 in Japan and even younger in a Western country like the US or the UK. Her personal style plays into that too.
What Sora is like
The Tokyo Style website describes Sora as having a "slow character." Although this isn't necessarily the most natural form of English one can write in it is totally accurate in my experience. If I was writing the site I would probably change it to say that she is soft and sweet. Though I can definitely understand why things as they are. I'm happy that the company even makes the effort to reach out to English speaking foreigners especially considering that so many others in Japan refuse non-Japanese customers entirely.
Sora is very subdued and soft spoken. She doesn't wear a ton of cosmetics but she doesn't need to. Sora has a real natural beauty that is hard to find.
While Sora doesn't have the world experience that some others do since she has never left the country, this can be actually be viewed as an attribute. She has a genuinely Japanese sensibility.
Sora's sexy body
Although she is short in stature and petite Sora's body is quite simply amazing and she has one of the nicest pairs of breasts I have seen anywhere. Her profile says she has a Japanese G cup. That is the equivalent of a F cup in the UK or a DDD in the US.
I don't know how accurate that is because despite my experience I am still not an expert in bra sizes but her boobs are definitely big and beautiful. They are topped by pert nipples of the perfect length situated in the middle of soft round areolas. At the risk of sounding like a complete and total pervert I would say that her rack is really a masterpiece that looks as if it was assembled by a master sculptor.
The rest of her body is great too. Her face is very pretty, her legs and posterior are wonderful and her overall shape is very attractive. Everything from the top down to her toes is soft and smooth. Because of her style she might not turn every head on the street but if she was dancing in an all nude strip club she'd certainly draw the attention of every guy in the place.
More on Sora
In my review of Sumire at Tokyo style I said that she has one of the best pairs of tits I have seen. That remains true but I would say that Sora tops her out a slight bit in that regard. Of course this is based on my personal taste and it is totally possible that others would think that the opposite is true. In any event I doubt that there is a red blooded heterosexual male on the planet that would be disappointed by either.
I also mentioned that Sumire doesn't have her ears pierced in the write up I did on her. That's also true of Sora though the similarities pretty much end there. Sora providers a totally different style of services even if she does go through the same motions. While Sumire is bright and bubbly when working with customers Sora is a lot softer and laid back.
Sora has a pretty good grasp of English that can get her through any session without trouble though one may have to reach for Google translate if they want to discuss any topics out of the norms of general conversation. She is quiet but certainly willing to talk. If the customer doesn't initiate she may be more limited in what she says but she is a decent conversationalist when things get going. Those who like things quiet and relaxing would also find her pleasant since she is certainly no chatterbox.
Sora has a lot of varied interests but one that sticks out is cartooning. She has worked as a Japanese manga artist. Though she quit since the pay is so low, she continues to draw on her own every single day. She displays quite a lot of skill in this regard which carries on to other tasks she performs by hand.
Sensual service
Sessions with Sora follow the same route as appointments with others at Tokyo Style. She arrives and has a brief chat with the customer. Then she disrobes and reveals her amazing body before having the customer disrobe. She gives a nice stand up soapy wash in the shower then moves to the bath. If the right type of session is booked she fills the tub with slippery nuru gel. She then gets into the bath tub with the customer. Here things are a bit different.
While some of the more forward providers like Sumire and Risa go into an active nuru body slide at this point, Sora takes more of an intimate approach simply cuddling up against the customer. If the customer is more active he can let his hands roam all over her body except for the areas between her legs. If not he can simply enjoy the closeness. This is a part of the overall approach of Sora which is as close to a girlfriend experience ("GFE") as one can find so easily in the capital of Japan.
The term GFE has different meanings. The original meaning was unprotected full service which would be similar to what a girlfriend and a boyfriend would do. As time went on the meaning changed for some people and came to mean an experience that was more like dating. Today this seems to be the most common meaning. The girlfriend experience is thus the more romantic style which is the polar opposite of the hardcore porn star experience ("PSE").
A session with Sora could be very accurately be compared to a pampering from a real girlfriend though since full service is off the table it could be something like a special night of fun during the girlfriend's time of the month.
Further into the session
After the shower and bath comes the massage. Sora has a set of essential oils that she lays out and lets the customer choose from. Tea tree oil seems to be her favorite. She is a very good massage therapist and her little hands can work their ways into all the parts of the body to push any pain away.
After massaging the back and legs for some time Sora has the customer turn over and she begins the special services. Depending on the session booked this could be done by hand or a combination of hand and mouth. Here too Sora is more laid back. But after all I've seen and experienced around the world I actually find it quite refreshing.
Again it really reminds me of the kind of intimate activity a caring girlfriend might engage in though if more girlfriends were like this it is unlikely that the sex industry would be as big as it is today.
Sora is certainly no clock watcher and she is willing to go for as long as it takes at least within reason. Even when the alarm does go off she doesn't simply rush off into the next room. She continues her soft approach and warmly winds things up in the fashion of a date coming to a close.
Summarizing Sora
After a final shower the parties involved get dressed again and Sora bids a fond adu to the customer before heading out the door. One is left wanting more when she does.
I have never been a huge fan of the more modern meaning of the girlfriend experience. I know there are many who seek it out. But I've always said that if I wanted to experience a girlfriend I would find one. When paying for fun I generally prefer a straight forward and skilled approach. In this case I have to make an exception because in my opinion Sora is wonderful.
Sora only works a few days a week and seems to be booked fairly often. I can understand why. The reviews of her all seem to be positive and I understand that too. She isn't the kind of over the top and forward performer one might find at the most hardcore Thai oily massage but that is a big part of the allure. She provides similar services to others but the experience is so much different that it really stands out. With all the activity I participate in some things can disappear from memory in a matter of minutes. I don't think I will ever forget my time with Sora even if old age ever does get the best of me.
As one of my all time favorite service providers in Tokyo I think Sora deserves five stars. She is a very sexy and attractive women open fully open to foreign customers. I recognize that while any guy with a pulse would love how she looks in the nude there may be some that won't like her soft approach. But I am not in that group. I love everything about her. I may have finally lost the plot and fallen head over heals for a sex worker.
---
Review of Saki (4/5)
Stereotypes are rarely positive. Most of the time they are based on ideas abstracted from reality. At their worst they lead to all sorts of negatives. Some people have stereotypical views of whole groups of countries that they use as a basis for either a hatred or a sort of fetish.
This isn't a sociology website per se but I have always been interested in the way human beings interact. The adult entertainment industry is one of the most interesting crossroads of people to be found anywhere.
In some ways Saki is what many would call a "really Japanese girl". But in others she is more internationally minded. For example Saki has a small tattoo on her body. Tattoos aren't common in Japan where they are often identified with organized crime. On the other hand Saki has an extremely warm and outgoing character and her vocal inflection almost sounds like it comes right out of a Japanese anime.
Saki also accessorizes with things like well done fingernails and large contact lenses that a lot of fashionable Japanese women love to wear. Her tastes in food also match with millions of others in the land she calls home.
Saki is sexy
Ultimately most of this probably matters little to male customers who book appointments with Saki at Tokyo Style. What they want to know is what Saki looks like and what kind of service she provides.
Most of the women who work at Tokyo Style and most similar businesses for that matter hide their faces when advertising online. This is done for obvious reasons. Some hints can usually be found in the parts of the face that are shown though in Saki's case the pictures online simply don't do her justice.
Beauty is always in the eye of the beholder but I find it very difficult to believe that more than a handful of guys with really unique outlooks or terrible eyesight would find Saki to be unattractive. She has big bright eyes and well shaped features that all come together to form a really beautiful face.
Tokyo Style staff is sexy too
Unlike a lot of other shops in Tokyo and elsewhere that seem to hire anyone who applies Tokyo Style has a policy in place that excludes women who most would find unattractive or overweight. This isn't exactly the most humanitarian policy in the world. But because of it the vast majority of the women working at the shop would be described as beautiful by most guys.
Some of the women at Tokyo Style are found to be beautiful by so many guys that they are steadily booked by repeat customers. With about a year of work experience Saki still does have some availability on her schedule. But she is gaining new followers daily.
Saki's happy ending skills
In her early twenties Saki is of average height with a nice skin tone. She has pretty big breasts for her frame and they are situated in a way that readily allows for paizuri which is the Japanese term for a tit wank. This is of course one of the many services Saki provides.
Depending on the service level customers pay for Saki also provides excellent hand job service as well as a level of oral service that would satisfy most guys. Saki does not provide uncovered oral services however she uses a unique kind of thin loose condom actually created for the exact situation.
Most notable about Saki is her customer oriented attitude. From beginning to end she is genuinely concerned with her customers feelings. She does a lot by feeling and experience but she isn't afraid to ask what customers are looking for either. So she asks guys where they want to be massage and how hard or fast they want it although her English is far from perfect. She puts in a lot of effort and represents the kind of customer service that Japan is famous for even if she works in an industry that isn't necessarily pushed as a part of the authentic local culture by tourist brochures. Four-and-half stars.

---
Review of Yuzu (3.5/5)
Yuzu started working with Tokyo Style a few months ago so she is new to the company but apparently she already had massage skills picked up elsewhere when she arrived. This combined with her side job working as a fashion model means that one could expect a generally good appointment. Or maybe this is her side job and the modeling thing is the main gig. I guess it doesn't matter for my purposes.
The reason I can't answer that is because Yuzu isn't necessarily as personable as other women on staff like Sumire, Sora or the busty and bubbly Risa. Don't get me wrong she is friendly and even funny but she's more of a straight ahead gal that does her best to complete her mission which in this case is delivering a good massage and more.
Yuzu's characteristics
Yuzu has what I would describe as a pretty typical Japanese look. Obviously she is better looking than a lot of Japanese women which is why she can find work as a fashion model but generally speaking she has the kind of look you might see in any magazine or Japanese porn that you pick up. This is different than some others at the company like Sora and Sumire who have slightly more exotic looks for the area. Of course many men have totally fallen for J-girls or at least an idealized version of them so I'm quite sure that virtually every guy who find themselves in Yuzu's presence would find her attractive.
Along with the typical Japanese look Yuzu also has an almost stereotypical Japanese manner about her that can only be described as cute or probably more accurately kawaii. There's nothing bad about this at all and for those with a fixation for all things Japan it could even be a special draw.
Yuzu's body is tight and sporty though once again I don't know enough about to her to tell you if she plays any sports or works out. It could just be that she feels the burn while doing photoshoots or something. Now matter how she achieved her shape the results are great. She isn't busty but that doesn't always or even often matter except for guys who are obsessed with breasts. I find that I'm able to find nearly all manner of women attractive as long as they are not overweight or out of shape.
A session with Yuzu
The women on staff at Tokyo Style can speak variable degrees of English. Some like Risa are quite good. Others like Sumire are decent. Some can only speak a bit of English and one or two may be limited to only a few words. It doesn't seem like Yuzu speaks much English but it can be hard to tell because in my experience she almost always speaks in Japanese. Perhaps if she was dealing with a customer with no Japanese ability at all she would break out some more English but I have no way to be sure of that. Luckily not a whole lot needs to be said during a massage session meant to relax anyway!
Sessions with Yuzu go a lot like they do with the other women working at Tokyo Style. First she enters the room, takes off her shoes, introduces herself and asks the customer to select one of the various essential oils available. After that she strips down and invites the customer to do the same. This is followed by her washing off the customer and then giving him a bath. After the bath he is dried off and led to the bed where she lays out a lot of towels and begins the massage.
Since she was trained in the art of massage Yuzu can deliver a pretty good rubdown. To be totally honest though I don't think it is necessarily that much better than the kinds of massage delivered by some other women on staff. Her skills are definitely there I just don't know that it would be enough for me to specially request her over someone else I liked solely for a massage. Some others may think the massage is very important and select her to get properly worked over and I could totally understand if someone booked her on the account of her looks which as I have already stated are quite good.
Yuzu's happy ending
After the regular massage is out of the way the customer is told to flip over to receive the special treatment which for most is probably the main draw. There are different courses available at Tokyo Style with the cheaper variety ending with a hand job and the more expensive choice ending with a blow job. Yuzu knows what she is doing here. She performs oral without a condom in a way that any guy with a pulse would enjoy but she especially comes into her own with the hand job finish. She truly excels at this maybe as a result of her massage training. Who knows and really who cares? Simply put she is great at it.
After things come to a climax the customer is given a bit of time to relax and recompose himself while Yuzu cleans up a bit. Soon the customer is led back to the wash room for a final clean up and that is followed by a brief chat before she bids her client a fond farewell.
I can find absolutely no fault in Yuzu and in many areas she is quite good. There are many woman working at Tokyo Style and a few of them are simply amazing in my opinion. I have to then judge Yuzu not only against other service providers and establishment in Japan and around the world but also with her workmates. That may skew things a bit considering I give some of them near perfect marks. All considered I think it's fair to give Yuzu an above average score of 3.5 stars.
---
Review of Nana (4/5)
Tokyo Style was one of the first adult businesses in Tokyo to cater to foreigners. Thish really stands out in a country where most adult entertainment is off limit to those born abroad. Nana is one of the bustiest women on the Tokyo Style staff. Her big boobs really stand out too.
There are a lot of people in the Japanese fuzoku industry who are named Nana. It is apparently quite popular. None of the women I have ever seen look much like Nana at Tokyo Style though. She stands alone. The main reason for that is her big breasts.
Busty Nana
There is a stereotype floating around the world that Asian woman are flat both in front and back. People who have spent time in Asia or even seen Thai porn stars like Tittiporn know that this claim is not really based in reality.
Interestingly the idea that Asian women have no curves at all seems to be quite common in Colombia. The funny thing about that is that many women in Colombia actually have very small breasts even though the place is famous for curvaceous babes.
Of course more than a few women in cities like Medellin have had large breasts and butts installed by doctors. This is apparently a legacy of the Colombian cartels and their members' penchants for full-bodied barbie dolls.
While big breasts are certainly not absent from Asia in general and Japan more specifically it is not common to see a woman with huge cups like Nana in Tokyo. She is no Hitomi Tanaka. But her rack is pretty stupendous in its own right. Since she is not a large woman her bodacious breasts only stand out more.
Nana in private
Nana can speak English fairly well. She does not have any tattoos though she does have some holes in her ears for earrings. Perhaps she thinks those go nicely with pearl necklaces. I am sure she gets quite a few of those since she is a sort of queen of paizuri.
To put it more crudely Nana likes to titty fuck. I am sure that her customers do too. I surely didn't turn down the offer.
Nana isn't bad at oral either and she offers that service with or without a rubber depending on the needs of her customers.
In every other regard Nana offers the kind of service that Tokyo Style is known for. She dresses well and wears high end matching lingerie under her clothes. She knows her way around the male body and can do everything from mutual showering to nuru nuru bath play and massage as one might expect. There is nothing really bad to say about her at all.
Nana is also one of the women at Tokyo Style who offers the new "luxury service". This is a more intimate type of session that includes all sorts of things like kissing and face sitting. It takes things to the next level while still following the letter of Japanese law. Four stars.
---
Review of Rin (3.5/5)
Rin is a twenty-seven year old woman who has been with Tokyo Style for some time. She is not to be confused with Rina or Rinka. Those are other employees of the shop.
As an average-sized Japanese woman Rin could most accurately be described as a "girl next door" type. That goes for her looks and disposition.
With several years spent working for a few different adult companies this description may not be totally accurate. But since the Japanese commercial sex is so large there are most likely more "regular girls" serving as sex workers than people may imagine.
Sessions with Run
Rin has small breasts and a round and curvy ass with legs to match. Her hair hangs a little over her shoulders and usually curled. This only accents her skin which is smooth and light in tone. Her pubic hair is non-existent and things will remain that way as she has gone through laser hair removal treatment to keep her in a perpetual paipan state. With all of this said her smile may still be her best feature. While not fluent in English Rin has a very good grasp of the language that helps her to navigate through appointments and even hold conversations of some depth.
Rin is definitely a professional though that doesn't necessarily mean that she is hardened or mechanical in her ways. Rather it indicates that she is skilled and knows where to focus her time and energy. While some service providers spend a lot of time on the massage and less on the happy ending service Rin focuses more on the sensual side of things.
Sessions with Rin go basically as they do with anyone else at Tokyo Style. Rin arrives and introduces herself before setting up her things. Next she asks the customer to select one of several available aroma oils and puts on some soft music. That is her cue to strip down into sexy panties before finally getting fully nude usually with customer help. From there things move to the bathroom where Rin cleans the customer before cleaning herself. After that things head back to the bedroom so that the service can continue.
Rin's massage isn't bad at all but it's clear that she is no expert masseuse. That's most likely fine with her as I doubt that many people book the girl solely for a back rub. It's a lot more likely that customers go with her on the basis of her looks, her availability or her reputation as a skilled sex worker with intimate knowledge of oral.
Rin gives a great BJ
Beyond being personable and fun it is sucking where Rin really shines. She will perform the lesser services that end with hand job happy endings. But her specialty is the uncovered blowjob. She really puts her all into this and actually seems to enjoy her work.
Rin has plenty of enthusiasm and even more stamina when it comes to sucking cock. She is not up to the level of some of the real experts around the world who can go deep almost forever. But Rin definitely knows her way around the meat stick.
The biggest problem with her technique is that Rin backs up and lets the juices fly through the air when customers blow their loads. Rather buckling down and taking it all down the hatch, she lets the wad go to wasre. Even so it is not likely than any men finish a session with her feeling unsatisfied. Fans of the ruined orgasm may even leave elated.
Rin tries hard to please and is pleasant to look at and be around. Her experience shows in everything she does and helps to make her sessions very exciting though she could add to her repertoire by following through to the end. Rin isn't the best looker or performer at Tokyo Style but the competition is very stiff. With everything taken into consideration I think she deserves a solid three-and-a-half stars.
---
Review of Nao (4/5)
Nao has been working at Tokyo Style for some time. As her customers reviews on the Tokyo Style website would indicate she is rather popular. I don't think she would have stayed on board if she wasn't.
The term "girlfriend experience" which is often shortened to GFE has been around for a long time. The original meaning had to do with condom use at least as far as I am aware. That seems to have changed at some point and the phrase has now commonly come to mean what it sounds like. That is an experience that resembles time spent with a girlfriend rather than a paid sex workers. This usage has become so well used that a movie by a major director was even made with the title "The Girlfriend Experience." Apparently a television program with the same name followed though I haven't watched it.
No GFE with Nao
Nao doesn't provide a girlfriend experience in either sense of the term. At least that is the case in short sessions. It would be difficult for anyone to provide the kind of experience a girlfriend does in under two hours and I'm not even sure it is desirable.
What Nao does provide is a genuine Japanese girl experience. While the reputation of so-called J-girls is legendary it is largely built on a hill of falsehoods and generalizations.
I'm not big on stereotypes. But I can say that Nao looks and acts the part that a guy who wanted to meet the kind of Japanese gal he has seen in videos would be satisfied with.
How Nao looks and acts
Nao is of average height for her country and has a petite body. Even though she is what would probably be called skinny in most Western countries today she has nice curves in the right places and a bum that looks great when Nao is bent over a bathtub getting slippery suds ready for a customer.
Facially Nao has the kind of characteristics one would expect to find in Japan. She has soft flowing black hair and nice pretty eyes.
Nao is warm and bubbly to the point of resembling a character out of a Japanese animation. At least that's what I would guess. I have only been able to sit through one or two animated videos in my lifetime. In any event she is very cheerful and soft with a beautiful smile that she proudly displays with great frequency.
The Tokyo Style website says that Nao has a relatively high level of English speaking ability. That does seem to be true though she clearly prefers to speak her native language. No one can blame her for that.
Nao's erotic massage
Services with Nao go much as they do with the other women on staff at Tokyo Style. Nao arrives and introduces herself. She then turns on some soft music and asks the customer to select one of several available aromas to release into the room. This is followed by a bathroom session which gets both people clean in creative ways.
Once cleaned up and prepared customers are taken back to the bed where they are given a very good massage considering the circumstances. I don't think Nao was ever a professionally trained masseuse but it seems she has taken to the craft well.
After the massage session customers are turned over as a naked and willing Nao provides the finishing touches. This woman is a real expert with her hands. She can provide some of the best hand release to be found anywhere. She is also sufficient in providing oral services. Though unlike most of the women at Tokyo Style she does use a condom for that.
After the main event Nao leads customers back to the bathroom to clean up before fixing the room up and bidding them a found farewell.
Nao seems to really enjoy her work and likes to get to know people. Even more than that she likes to know that customers are enjoying their time in Japan. She is quite knowledgeable and can recommend things to do and places to eat. Though none of those can compare with the time one spends with Nao. I give her four stars.
---
Review of Mion (4/5)
Mion is a twenty-seven year old Japanese women who has been with Tokyo Style for some time. Her profile page is quite accurate in terms of the photographs it shows and the vital statistics it lists. While the main profile pictures are of course touched up a bit Mion's frequently updated blog scroll on the side shows unedited pictures of the busty babe.
As anyone with eyes can see Mion has a large chest for a Japanese woman. She also has a large backside which is relatively rare for Japanese gals.
Mion is not fat by any means. I wouldn't even necessarily say she is chubby. Thick might be the best description of her body though even with a bit more heft than the average Japanese woman she is still very firm and shows no signs of being unhealthy. In fact "healthy" would be another way to describe her. She would most certainly appeal to fans of ample or curvy women.
Mion's service
Mion dresses to the nines and presents an "authentic Japanese" aura. She has long wavy hair that appears to always be perfectly done. Like many Japanese gals she is a fan of short skirts, dresses and sexy stockings and lingerie. Customers see all of this first hand during sessions when she invites them to undress her.
After that Mion goes right to work preparing the bed with soft luxurious brown towels and putting out aroma oils to set the mood.
Once things are setup customers are taken to the shower to be cleaned off from head to toe with a bit of erotic play thrown in to spice things up. From there they are led back to the bed where a long and thorough massage takes place.
Mion can speak English fairly well and is fun to chat with. But she is also serious about her work. She asks customers where they hurt and sets about doing real massage maneuvers that a lot of adult oriented massage providers simply can't or won't do. Eventually the therapeutic massage Mion delivers transitions into teasing and then finally the main event.
Following the Tokyo Style system Mion performs hand and mouth services on customers depending on their desires and the types of sessions they book. However, Mion only performs oral on customers with a condom. One can hardly blame her for taking this measure in the name of safety. But customers surely lose some pleasure when such barriers are put in place.
Tokyo Style staff do carry a specially designed loose fitting condom that is made for blowjobs which does show concern for client pleasure. But as the song says "Ain't nothing like the real thing."
Happy ending hands
On the other hand Mion is an expert at the soft touch. She is capable of doing things with her mitts that can bring absolute pleasure to men. Her heavily lubed hands move in ways that are comparable to much more hardcore acts offered elsewhere. Her tight grip and twist almost feels like fucking!
Since there is almost no safety risk involved in such services a measure of relief and relaxation is also involved to both Mion and whoever she serves.
Once services conclude Mion again takes the lead. First she cleans up her customer in the bathroom and then she cleans up herself. Finally she readies up the room before getting dressed and walking off into the neon glow of Tokyo's streets.
The level of service offered by the women who work at Tokyo Style is difficult to match. Many people think Japanese women are among the most attractive in the world. Since beauty is in the eye of the beholder that is an issue best left to individuals to decide for themselves. Regardless, the women at Tokyo Style go out of their way to provide top notch sessions. They can't really be compared to anything found elsewhere in the world.
In Japan they say "the customer is God." It surely seems that way at Tokyo Style. Mion is one of the reasons that is true. Four stars.
---
Review of Lily (5/5)
In a word Lily is hot. She looks like a Japanese version of Emma Stone but with bigger breasts and a slimmer waist. Lily has big eyes and a wry smile to go along with her amazing figure too. Plus she is fluent in English and able to converse about all matters in the west and Asia.
She is familiar with sport and pop culture in the west along with everything going on in her own country. Lily can play the piano and work turntables as a DJ. She is also incredibly sexy and sensually skilled. Lily is the total package.
What Lily does
Of course she doesn't offer the total package — also known as "full service" — for money. No one at Tokyo Style does. Tokyo Style is an erotic massage outfit that offers body rub sessions concluding with either handjobs or blowjobs. This keeps them in accordance with Japanese law which makes sense since they are a legal and regulated outfit.
Places like Tokyo Style are more focused on service than anything. The customer is meant to lay back and relax while everything is done for them and to them. It is a much different experience from a brothel or even a girlfriend. It is more centered on the man.
Sessions with Lily go much the same as they do with other women at Tokyo Style. Depending on the length and type of appointment made things can vary but they usually follow a similar pattern. The woman shows up and chats with the customer. Then the customer is invited to undress the woman. After that the woman undresses the customer. Then they move to the shower for some mutual washing. From there they move back to the bed which is prepared with a number of plush brown towels. A long and thorough nude massage is followed by "the flip" and the happy ending.
A happy ending with Lily
In truth everyone who works at Tokyo Style is able to give great service. It is actually a requirement for their employment. The management at Tokyo Style turns away women who are not attractive or skilled enough to join the team.
What sets Lily apart from the other service providers at Tokyo Style is her great looks and English fluency. Indeed this seperates her from many people in Tokyo as a whole. Lily does use condoms for oral endings. But her skilled hands are obviously able to work without any barriers for customers who prefer that.
The only negative thing I could even imagine to say about Lily is that she is so popular. It can actually be difficult to schedule a session with her. It seems that she is fully booked every single day that she works. Thankfully Tokyo Style has several methods for advanced booking online. So anyone really wanting to meet Lily won't be left in the lurch unless they wait until the last minute. Five stars.
---
Tokyo Style is located in Tokyo, Japan. It is open every day from 2:00 PM to 4:00 AM. Phone: +81 03-5956-9123. Website: http://www.tokyostyle-delivery.jp