For several years I have been periodically posting "best of" lists for those with an interest in sex. Today I'll do another services to my readers by posting my personal list of the best Japanese porn on the internet. This post serves as a fully refreshed and up to date version of the Japanese AV list I first published over eight years ago.
As many of you already know Japanese porn is among the best adult entertainment available in the world. The Japanese adult video industry continues to churn out well shot, nicely produced and expertly edited videos on a daily basis even as commercial porn studios elsewhere fall apart or produce generic stuff that looks like everything else that's already been released.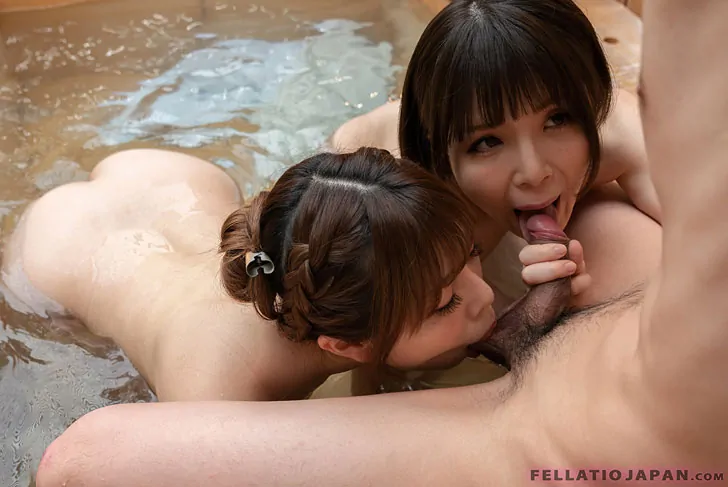 Some may think I'm over the hill for talking about porn sites that charge for memberships when there is an never ending abundance of porn available freely online. While I may be past my prime I'm certainly not outdated. As I have written previously in posts on porn still worth paying for I think there is real value in sites where the kind of high quality porn a person likes is collected and presented for ease of use.
If I spent all my time trying to dig my favorite porn clips out of the millions of sub-par videos on a tube site I might not have time to come up with award meriting posts like this. With that in mind I present this list of the best Japanese porn on the internet. The list is long because the Japanese porn industry is so large and the subject matter is so extensive. You could spend a lifetime on it.
Japan HDV has it all, almost
JapanHDV is a large site that contains a library of countless high resolution uncensored porn scenes from Japan. The archive is almost too much to get through especially since the site is constantly updated with new material. If it is pornographic and it was filmed in Japan, there is a really good chance that you will find it at Japan HDV.
Japan HDV has been the leading source of Japanese porn since the massive DMM corporation decided to decommission the English-language R18.com sometime in 2022. R18 was a virtual clearing house of nearly every Japanese adult video ever released. While Japan HDV doesn't have as many videos as R18 it is arguable better and easier to navigate. Not to mention less expensive.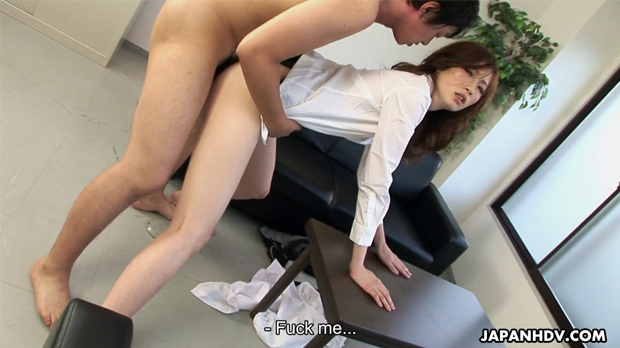 One of the most notable things about Japan porn is the censorship. There is actually a committee of old men who are paid to watch each and every officially released porn in Japan. They make sure that mosaics are placed over each and every penis and pussy on screen. Though for some reason it is deemed totally fine to show semen and anuses without any censorship. Why is that? Your guess is as good as theirs.
In any case there's no need to deal with this ponderous prudishness when pursuing Japan HDV. Their content is meant for an international audience outside of Japan. So the videos are uncensored displays of pure sexuality that show off Japanese vaginas in all of their high definition glory. If you want to see real Japanese sex without interference than you may want to take a look at Japan HDV.
Subtitled Japanese porn
While Japan HDV contains tons of Japanese porn it is not the be all and end all. There are all sorts strange fetishes that exist on the margins of the Japanese porn industry. Although we hear of crazy stuff like tentacle porn most of us outside of Japan never even catch a glimpse of how wacky Japanese AV can be. Nor can we truly appreciate the scenes we do see if we are not fluent in Japanese. That's where Zenra comes in!
Since a lot of Japanese porn is amazing in large part because of its themes, English subtitles can really help to appreciate everything that is going on. These can really help non Japanese speakers understand what's going in the more elaborate scenes. While hot naked women having sex can be universally enjoyed finding out what is going on in the more interesting and layered world of Japanese AV adds a lot to the experience. Thankfully the people behind Zenra have made it their mission to seek out the best and most bizarre Japanese porn. Then they license it, subtitle it, and upload the finished results to their website.
Zenra may not have quite as many videos as JapanHDV but the amount of detail and care put into the site explains that. Zenra is home to hundreds of Japanese videos that are painstakingly translated into English by true fans so that foreign viewers can understand what is going on. The videos chosen are those which benefit most from subtitles featuring things like intricate stories of sexual interaction between step mothers and their adult step sons, cheating wives, and women who express their desire to eat an unending supply of semen and then live out their dream live on screen.
Zenra forges partnerships with some of the most unique studios in Japan to get the rights to videos that are difficult or even impossible to find elsewhere. The site has now been online for some time so the library has grown to be quite large. I did an interview with the owner of Zenra which made his passion for Japanese porn evident.
Uncensored Japanese porn
While real Japanese AV is censored that doesn't mean it has to stay that way. One of the wonders of the internet is that it allows Japanese porn reedited for the international market without censorship to be released for all to see. While lots of uncensored porn can be found freely on various tube sites, it is unorganized and of dubious quality. The best stream of uncensored Japanese porn comes from the following commercial sites.
AV69 TV has countless scenes in super hi-res and one membership fee gets you access to all so you don't have to pay for each piece you want to watch. The previews are very attractive and they make you want to view scene after scene, pissing away your night and any opportunity you may have of getting some real pussy. The videos on this site are truly perfectly shot and show that there is still an art to great porn.
Each video is organized by model name and category and there's also a great search feature to help you find what you're looking for. Many of the videos are super high quality and presented in 1080 resolution but you can scale down to 240p if you're on located in the Australian outback and relying on spotty 3G to get you through your emergency wank session.
You could also download the scenes in advance and bring them with you to enjoy them in all their high quality glory. All the videos I can find on this site are uncensored which is not common when it comes to Japanese porn, and every scene comes with lots of professional shot photos.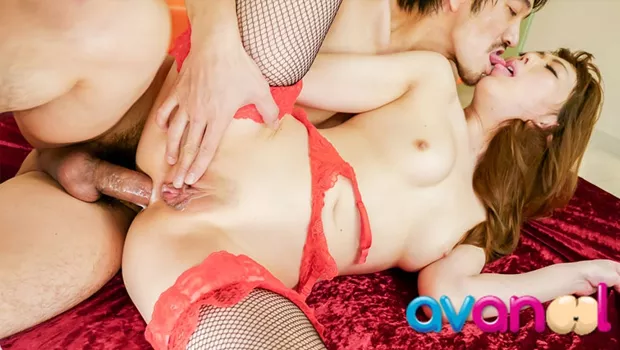 AV Anal is just what it sounds like. Tons of scenes, well organized, filmed in high resolution complete with user reviews are available for members. The site also has lots of weird videos containing stuff like enemas with blue liquid that the girls shoot out of their ass. Apparently this is big in Japan.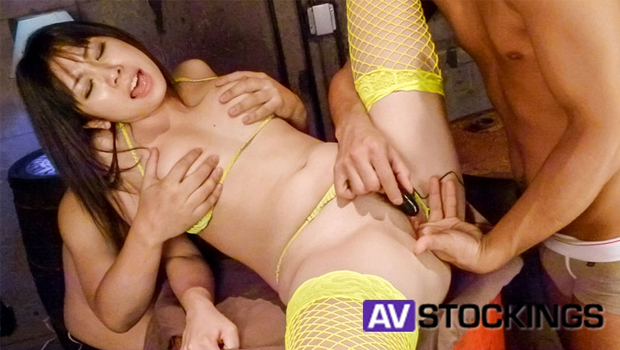 AV Stockings is great for guys who love to see women in stockings. Japanese babes really know how to put them to good use as anyone who has visited Tokyo can attest. AV stockings isn't just a cheap attempt to grab at a fetish, it's filled with great high resolution content of hot Japanese women in all sorts of stockings taking it in a variety of ways, from one on one hardcore action to group sex, gangbangs, anal and the perennial favorite: bukkake. Lingerie AV is a similar site but the sexy clothing goes beyond just leg coverings. There's a video with Ema Kisaki on the site that is simply amazing.
AV Tits is the go-to site for loves of Japanese oppai. When the free low resolution videos of Hitomi Tanaka widely available on tube sites are no longer enough for you this site hits the sweet spot. There is enough Japanese titty content to tide over even the biggest of boob lovers.
Ferame is a blowjob themed site for those guys who love to watch a Japanese girl suck cock but can't find a way to Jan Jan to see it in person. Many people in the West believe that Japan makes the weirdest porn. I always wonder what Japanese porn fans think of American and European porn where deep throat and facefucking are so common since these things are rarely seen in Japan. Thankfully the videos are Ferame are uncensored so viewers can see how Japanese girls actually do suck cock instead of just guessing from the slurping sounds and general movements seen in censored videos.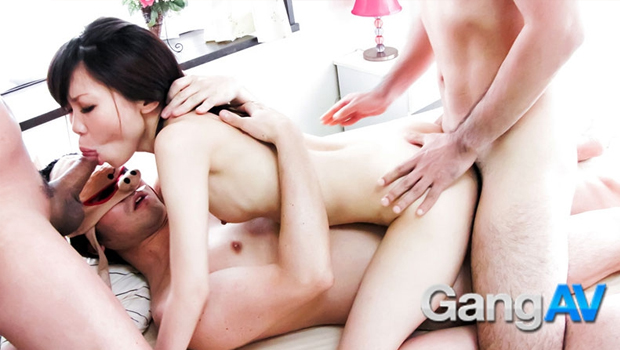 There is of course plenty of activity depicted in Japanese porn that most people don't experience in the bedroom on a regular basis. Gang AV shows some of that well with countless high resolution uncensored videos of luscious Japanese babes getting dicked down by more than one man. There are even some videos of Japanese women getting gangbanged by groups of gaijin. Kinky! I'll let you guess how most of the videos conclude. But let's just say it starts with a bu and ends with a kakke.
Most Japanese women have hairy pussies. Some guys are bothered by this but it's never made me blink an eye. The hair is usually limited to a particular area and it rarely goes beyond it so it's no bother to me. At times it can even turn me on. Hairy AV is tailored to guys who not only tolerate bush but love it. It's filled with uncensored videos of unshaven Japanese babes getting banged. I don't know where you could find another collection of similar focus, quality and depth. There's a great creampie video on the site with Fuuka Takanashi that I've watched time and time again. A porn that merits more than one view is noteworthy in an age of quick clicks and instant gratification.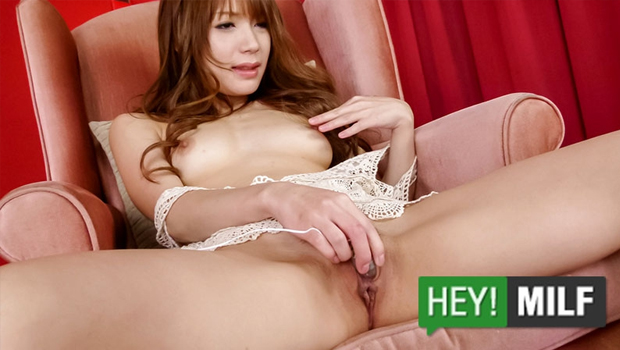 HeyMilf is as it sounds a website dedicated to Mom's I'd Like to Fuck. You'd probably like to fuck them too because these chicks don't look anything like that overweight neighbor lady down the street packing her litter of spoiled brats into a minivan. It's either sad or amazing that Japanese moms can look this good, depending on your perspective. Only you can decide for sure by watching some of the uncensored videos and drawing your own conclusions.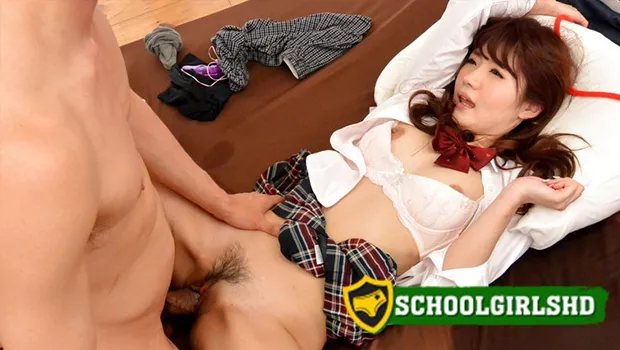 Last but not least I have to mention SchoolGirlsHD which features high quality videos of Japanese women in sexy school girl videos doing almost every sexual act imaginable all on high quality video recorded for all eternity for the benefit of you, me and posterity. Those who do love the weird stuff will find plenty to titillate them here with videos including night tight pussies being penetrated by crazy Japanese sex toys, carrots and even a shuttlecock.
More Japanese AV
Or maybe that isn't last. It's the last site on the list from the JHDV network but of course there are great Japanese porn sites that don't belong to that network. Some belong to other networks and some stand alone.
Japanese Slurp is a great competitor to the aforementioned Ferame. I love the layout and ease of navigation of Slurp and the videos speak for themselves. They show some of the finest Japanese gal vs cock scenes to be found anywhere online. Monthly membership is cheap and worth it.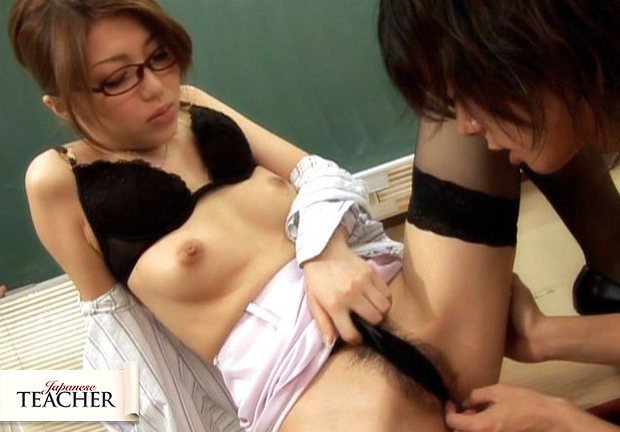 JP Teacher plays the other side of the field against SchoolGirlsHD with numerous uncensored videos containing smoking hot female Japanese teachers who can give sexy girls in school uniforms a run for their money. Cameron Diaz's mindless movie looks like utter shit in comparison to what's available here.
Office Sex JP gives you your fix of Japanese office ladies, better known as OLs. Anyone who has ridden a train in Tokyo knows just how hot these unassuming babes can be in their skirts and blouses. I've had the pleasure of banging quite a few office ladies in the land of the rising sun and these videos bring back a lot of good feelings.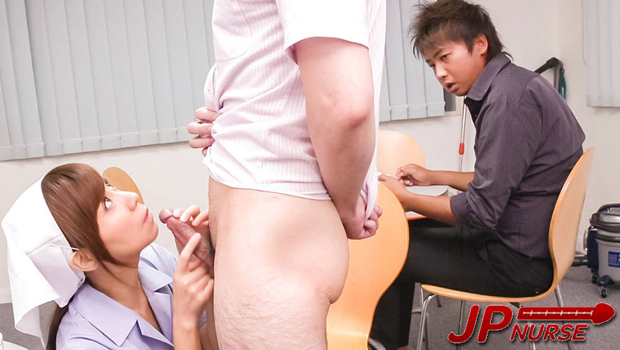 JP Nurse takes the occupation-focused fetish theme and runs with it. All the way to the hospital in fact where apparently there's a lot of fucking going on. If this is even remotely like what goes on in hospitals in Japan I know where I will retire when I'm old and unable to move around. Those uniforms look so good.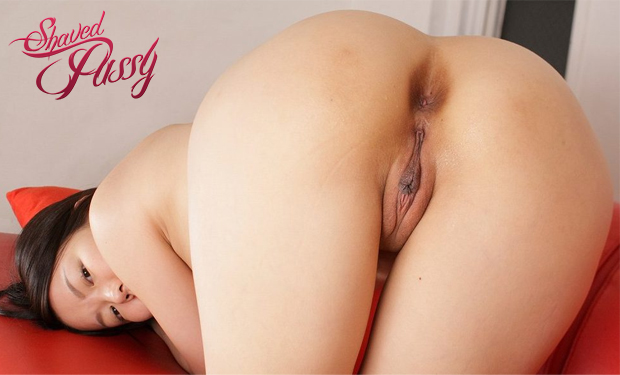 JP Shavers is a website containing numerous uncensored and hi-res videos of women with bare hairless pussies in all kinds of sexual situations. In Japan the shaved pussy niche is called paipan and it's quite popular. Unlike some of the stubble bearing chicks you might see in porn from other countries the Japanese industry takes production serious and a bald beaver there is indeed bald.
O Creampies is another membership site. This one focuses on creampies or nakadashi as it's referred to in Japanese. For those who like their cream filling this site would be hard to beat. It contains more uncensored videos and high quality close up picks than a guy could get through in several months and it's updated all the time. Some of the videos show Japanese chicks taking several loads inside in a row. Looks messy.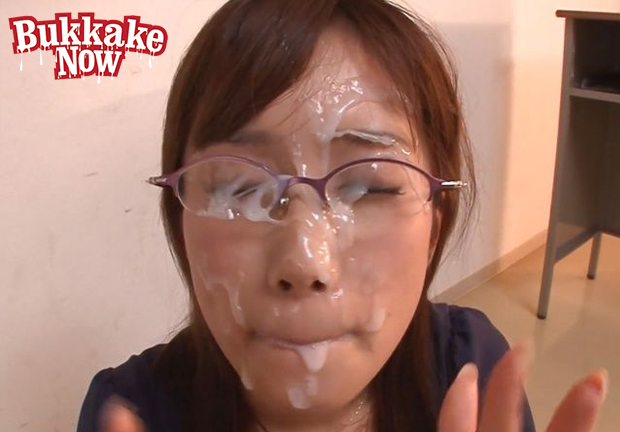 Bukkake Now gets around all the formalities and straight to the facials. If money shots were worth their weight in gold the owners of this website would be millionaires. The Japanese invented bukkake and they remain the masters of it. This membership site is reasonably priced and contains enough hi-res videos and pictures to put you off of vanilla pudding for months. Though it is probably not as good as the top notch Sperm Mania.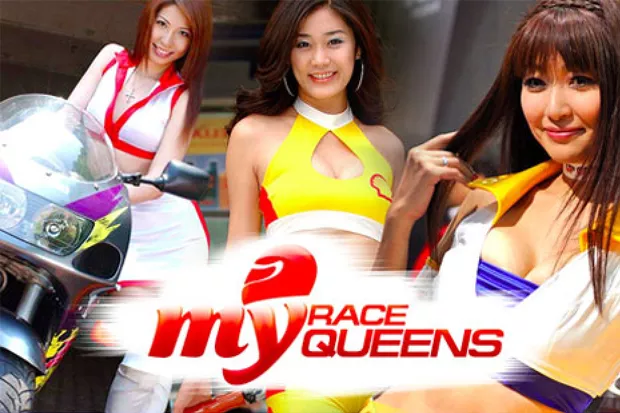 My Race Queens is a smaller site but it has some high quality and highly focused material. The site centers around the smoking hot "race queens" that work the car shows and race circuits in Japan. I've never been able to get into Nascar but if they brought some of these babes out to the races I might have to put on an Ernie Irvan t-shirt on and head to the track. The cost of membership is worth it because it includes access to several other Japanese porn sites in the same network.
Weird Japan is home to numerous pictures and videos containing exactly the kind of stereotypical weird Japanese porn stuff your best friend and/or the BBC warned you about. Sex in school, sex games with rewards and penalties, sex game shows, guys blowing loads on broadcasters as they read the nightly news, naughty gynecologists, fire hoses that shoot semen and reverse gangbangs are all here in one place. Get out the instant popcorn and make sure it's extra buttery!
I should note that most of the best uncensored porn sites coincidentally (or more likely purposely) belong to the JHDV network. This is great since a means a membership with any of the sites gets you access to all the others. There's no need to chose where to spend the money that you were supposed to put into your retirement account. You can get several site memberships for the price of one and skip the soup line later in life.
Japanese live sex cams
With all the technology, sex, and porn that Japan is known for, you might expect there to be a long list of adult webcam sites filled with Japanese women. The truth is that there aren't many sites like that especially if you speak and read English rather than Japanese. But there is hope!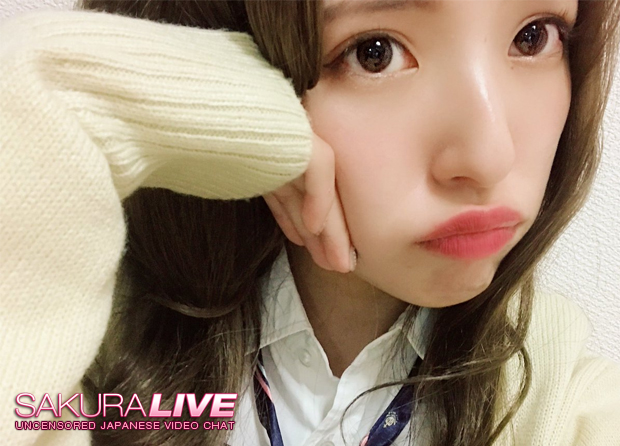 For those who prefer their porn action live I continue to be a big fan of Sakura Live. While some of the other sites have a few Japanese models or models pretending to be Japanese, Sakura Live is the only site I know of exclusively dedicated to genuine Japanese webcam models. The best part about it is that unlike much of the Japanese sex industry the site is totally open to foreigners, with a website presented in English for ease of use.
The Sakura Live website hasn't been updated in years but that's fine. If it's not broke don't fix it. It's actually quite easy to navigate the site how it is. Besides the main goal is chatting with nude J-girls live.
Watching Japanese women naked on cam is probably the next best thing to going to Japan in person and enjoying the foreigner friendly fuzoku in the flesh.
Hardcopies for the hardcore
Finally, for the collectors, purists, and plain old farts, there's still a wide variety of actual DVD movies, porn photo books and paper nudie magazines produced in Japan. Surprisingly, it's all pretty accessible and easy to buy too, even if you don't speak Japanese and live halfway around the world!
All it takes to have some choice titles shipped directly to your door is to visit stores like Kanojo Toys and J-List and place an order. It's no more difficult than buying something from Amazon. And in fact there is even quite a bit of porn DVD and Blu Ray discs available on Amazon. At least the Japanese version of the site. The American site is of course subject to the whims of American culture.
People have been talking about the death of porn for many years. But porn keeps on coming out. Especially in Japan where new titles are released all the time. From what they say, sales numbers and income in the industry have declined. Yet new material continues to be created and distributed commercially.
I don't know how much longer physical media can hold out. Clearly there will always be a market for certain collectors to pick up the real thing in the flesh. But is is also clear that the majority of media is moving to online streaming. That is definitely true of porn. Yet there are still many stores in Japan selling Japanese porn on hard disk. I have reviewed some of those shops in past, including the world famous Love Merci in Akihabara. So for now, the discs keep spinning.