Tokyo Hentai Club is probably the biggest and most popular escort service for foreigners in Japan. Yet a lot of people have questions about how the place works. I have a lot of experience with THC. In fact I've written more than two dozen reviews of women working at Tokyo Hentai Club! So I thought I would write everything out to explain the ins and outs of this foreigner friendly sex shop.
Tokyo Hentai Club has a staff of women who offer sexual services to guys who pay. It really is as simple as that. But the numerous options and various rules and practices common in Japan can leave some gaijin confused. Basically people can pay to meet one of the Japanese women on staff. Then they can get anything from a handjob to sex with the women depending on the lady and how much they spend.
As the name would suggest Tokyo Hentai Club is located in Tokyo. They previously had two locations in Tokyo and another in Yokohama. These days they are back to operating out of a single location in the Kabukicho section of Shinjuku. The shop is relatively easy to find. Especially since THC has a map and video on their website pointing out the way. The only obstacles are all the other brightly lit stores in the Kabukicho red light district and the somewhat aggressive touts that try to pull guys into other competing businesses.
Booking a session at THC
Although the place is easy to find, customers don't actually have to go to the store front to book a session. They can simply go to the THC website. It is also possible to simply call the shop at 03-6455-1673 and book a session. THC knows that a lot of foreigners can't make phone calls while in Japan. So they can also be contacted by common smartphone apps such as Line, WhatsApp and WeChat. Of course people can also just walk in off the street and make a booking. Either way works fine.
Customers who walk into the shop choose a service, pay, then meet the woman they booked and head to a local love hotel. Customers who call in a booking wait at their apartment, room or a mutually agreed upon love hotel. Those who book over the phone simply pay at the beginning of the session. Any cost for a love hotel is also the responsibility of the customers.
People who live outside of the main metropolitan area of Tokyo can still book sessions with THC. They simply have to pay an additional delivery fee. Some may scoff at this. But I am sure people living or staying in rural areas appreciate that Tokyo Hentai Club will drive women a whopping 2 hours for a session. That is called going above and beyond even if it does cost a little more.
THC accepts adults from all over the world. The only restriction is that Japanese citizens cannot book sessions. They have so many other options I am sure they don't mind. This place is reserved for non-Japanese customers.
Another thing to note is that Tokyo Hentai Club allows customers to choose from any of the available escorts. The women all have profiles with plenty of pictures along with their stats and services offered. The pictures are edited but not to the point where the women look unrecognizable. The gals pretty much appear in person as they do in their pictures at THC.
How much does Tokyo Hentai Club cost?
Prices for sessions at THC vary depending on the lady and the amount of time. Pricing is pretty clear and upfront. Especially for a Japanese sex shop where the "system" can often be very complicated. Prices are listed on the THC website and at the Tokyo Hentai Club shop. The cheapest session costs 22,000 Yen ($162 USD). That covers 1 hour with a silver level lady and includes one ejaculation.
From that base level the prices go up accordingly. For example a 2 hour session with a Japanese porn star like Egami Shiho costs 47,000 Yen ($364 USD). But that includes unlimited cum shots or "pops". Those cum shots can be induced by anything from hand job to the Japanese practice of simulated sex known as sumata.
Customers who want more than the standard service of a shower and handjob, blowjob or simulated sex can also pay for extra options. That can be done up front. Or customers can tell the provider in the room that they want to go for extra services.
Not every lady will do every service. But most of the services are on offer with most of the escorts. The prices for extras are clearly laid out. There are a lot of options. Some are straight forward like "movie recording with face" which costs an extra 15,000 Yen. Others might not be so clear to the uninitiated. For example the 3,000 Yen "instant blowjob" service means the lady sucks the customer's cock as soon as they enter the room. That is, before any shower takes place.
Sex with escorts at Tokyo Hentai Club
What is sex? Former US President Bill Clinton famously claimed that a blowjob is not sex. Japanese law seems to agree. The wording of the rules in Japan say that a woman cannot take payment for vaginal intercourse. But hand jobs, blow jobs, sumata, and even anal sex are not mentioned. Thus those services are allowed and offered by the women at THC.
Does that mean all of the escorts at THC will allow guys to fuck them in the ass for the listed 20,000 Yen fee? Well if they say they do "anal fuck" then they probably would. THC is not a rip off shop. It's a professionally run place. They do deliver what they promise. The key is that they can only promise what is legal. Customers aren't supposed to be aggressive or ask for any services that aren't allowed for either.
But there is some grey area there. It's the same "in between" zone that exists with a lot of other delivery health agencies in Japan. The truth is that some women who do work at these kinds of places have the kind of "regular" sex that Bill Clinton would recognize with some customers.
How do they get away with this? Some do this by officially taking payment for "anal fuck" but then taking the customers penises into their vaginas instead. Others wait until they are in the privacy of the room and offer straight up sex to customers for an extra fee. The reality is that at least some of the escorts at THC offer full service sex to some customers some of the time. That means it is no guarantee. But the services on the menu are actually guaranteed as long as the customers follow the rules. So any guy who pays for a session and acts like a gentlemen will get what they paid for. Some guys are undoubtedly getting more than what they found written on a menu too.
How does Tokyo Hentai Club work?
When any two (or 3 if a threesome is booked!) adults get together for a sexual rendezvous things can all sorts of ways. There is an art to the sensual services that can't be defined or matched by any factory-like assembly line. So I can't say exactly how every session with THC escorts goes. But I can give you a general idea of how it usually works. At least roughly speaking.
First the customer meets the lady. Then they move on the bed and engage in a little small talk. Next, both parties disrobe and go the bathing area. The escort then washes off the customer followed by her own body.
Back to the bedroom the action starts. This can be anything from kissing to cuddling or even massage. That's followed by whatever services are scheduled ranging from a simply wank to a rigorous anal pounding. Then a cool off period and back to the showers for the conclusion. Does that sound straight forward? Well frankly it is!
In addition to this straight forward summation I can also point to the many detailed reviews of individual women at THC I have done over the years. They can all be found below.
Still I can see why some people would wonder about how these things work. A few could even be intimidated. I have been reporting on the commercial sex industry for years. A lot of that has been centered around Japan. So I already have a basic idea about the various sexual services available. THC still surprised me. But that was because they opened as a service for foreigners in a land where foreigners were and are often refused access to sexual services.
I have to say that Tokyo Hentai Club is exactly what I expected it to be. It is a well run operation that caters to foreigners living or visiting in Japan. They have a lot of women on staff ranging from half-Japanese beauties to sexy AV stars who have featured in plenty of Japanese porn. They have petite gals with small breasts and curvy Latina ladies with big round asses. All aim to please their customers. That is Tokyo Hentai Club in a nutshell. Any questions? Read on.
Legal prostitution in Japan
The commercial sex scene in Japan is huge. In fact by some accounts it is the largest in the entire world. That's one of the main reasons that Japan has been one of the most covered countries on this website. Another reason is that Japanese women are known the world over for their style and sex appeal due to the spread of Japanese AV among other things. It also helps that I have at least a basic familiarity with the country which allows me to report on things in some depth.
These are not the only motivations for writing about the sale of sex in the Land of the Rising Sun however. Japan has some of the most interesting sex shops around. Those with their ear to the street or an eye to the internet even in far away lands have learned of things like pink salon blowjob shops and fetish clubs where guys can live out their fantasies of groping strange women on trains. While some of these shops operate on the edge of the law many are fully licensed and legal.
Gaijin friendly Japanese escorts
As most foreigners who take their research beyond the superficial quickly find out the vast majority of sex shops operating in Japan are off limits to everyone except Japanese men themselves. Some of the lower end blowjob bars and select other places like soaplands> will take in gaijin. But they are few and far between.
Even when a foreigner does find a shop that accepts foreigners they often discover that at least a modicum of Japanese language skill is required to navigate the systems in place. The fear that those who don't speak Japanese will not understand the often complicated methods of work in the Japanese sex industry is at least one of the major rationals for banning foreigners from most shops.
Years ago there were only a few foreign-run operations around Japan that were not only open to foreigners. But even targeted them and had English speaking desk workers on staff to arrange appointments and address concerns. In recent years a handful of high quality shops actually run by Japanese people that target and even cater to English speakers have arisen. I'm not sure exactly what combinations of factors has led to the opening of these shops but I am happy to report on them when they do come along.
What is Tokyo Hentai Club?
Tokyo Hentai Club is the latest addition to the small number of high end Tokyo shops open to people from outside of Japan. I first noticed the shop after seeing its advertisements online. What interested me most was that the website was entirely in English. At first there were only a few girls on the staff page. Now there are dozens.
The Japanese word hentai translates to something like "perverted". It is often used in situations involving things like fetishes. In this case it alludes to the numerous different options available to customers.
At its most basic Tokyo Hentai Club is like a Japanese "health shop". These places offer touching and oral services to customers. While this would be quite enough for many men additional spice is also on the menu for those who want it.
Customers can also chip in a few thousand more Yen to add things like vibrators, golden showers, stockings and photographs in the mix. A slightly more expensive option allows for a session to be recorded on video and a 20,000 Yen option gets customers an "anal fuck".
Review of Tokyo Hentai Club
The rules and regulations in Japan can seem strange to some. Pornography is widespread but vaginas and penises are censored. Showing assholes, tits and semen on the other hand is permitted and practiced. In the selling of sex directly to customers actual vaginal intercourse is prohibited except in some soaplands where it is not. Anal sex is allowed. Though a lot of places that advertise it are actually using it as a code word for vaginal intercourse and don't offer anal sex at all!
As you can see things are complicated though in reality it is not as twisted up as it seems. The better places that are registered and openly operating like Tokyo Hentai Club aren't out to cheat anyone. At almost all times they offer exactly what they say they offer to guys who are willing to pay the few and follow the rules.
It also helps that Tokyo Hentai Club has people answering emails, chats, and phone calls who are totally fluent in English. So it is less likely that a guy from Iowa will run into any confusion when he runs through the regulations with a guy who shares his native tongue.
It is unlikely that anyone looking for female company in Japan would be unhappy with the selection at the shop. At the very least there should be no surprises. Accurate pictures are posted on the website along with profiles that list approved activities, measurements, and even smoking status. Those who visit the shop in person can see even more as photos without any censorship on the face are shown.
The women who work at Tokyo Hentai Club run the gambit from fresh faces that just turned 18 years old to curvy women who are thirty. They even have porn stars working on occasion. More on that below. Overall I can find no flaws with THC. So I give the place five stars.
Japanese porn stars at Tokyo Hentai Club
It wasn't long ago that only a few sex shops in Japan would even let foreigners through their doors. When they did all business was transacted in the Japanese language or with a series of hand signals. It is quite notable then that a business like Tokyo Hentai Club opened up exclusively for foreigners complete with a front desk staffed by people fluent in English.
Unsurprisingly for observers like me the shop was a big hit. Once they brought in MILF porn star Shiomi Yuriko to work, other Japanese porn stars followed with similar results. Japanese porn stars servicing foreigners turned out to be very popular.
The first Japanese AV stars on staff at THC were often booked around the clock. So more were added to the team. All-in-all at least four porn stars were employed by THC at some point. More will likely follow in the future. Below I review the services of Japanese porn stars Egami Shiho and Leina Kitamura.
AV Star Egami Shiho
One of the most common questions asked at this website is how people can meet with Japanese porn stars. The truth is that it is not actually that difficult. There are all sorts of events held on a regular basis. Guys can get autographs, shake a porn star's hand or breasts, take pictures of a porn star, see a porn star dance on stage, or even meet a Japanese porn star working as an escort.
Of course these things are only really easy for Japanese men with a native grasp of the local language. Foreigners can find it incredibly difficult or even impossible to meet with AV stars due to the language barrier and a number of other obstacles that sometimes include plain old xenophobia.
There has been a slight yet notable change in attitudes in recent years which has variously been attributed to a falling local market or the scheduling of the Tokyo Olympics. Whatever the case more shops are now open to foreigners though most still require some degree of fluency in Japanese. THC requires no Japanese skills at all. I was able to meet Egami Shiho through Tokyo Hentai Club without uttering a single word of Japanese.
BJ queen and cum lover
Egami Shiho is known as a sort of blowjob queen and semen lover. In many of her movies, she sucks off multiple guys and eats a lot of spunk. She also has a habit of playing with the sticky stuff or letting it linger and hang off of her face and lips. In other words she is something like a bukkake lover's dream.
It's common for the adult industry to use all sorts of tricks to improve the looks of people. Everything from camera angles to Photoshop is commonly utilized to make women look good. This is true in porn as well as escorting and similar businesses. It is also true at place like McDonald's where the actual burgers served rarely if ever look like the sandwiches on the billboards. Only a few places use totally unedited photographs.
After seeing some variation in pictures of Egami Shiho I did worry about what she would look like in real life. To my surprise she actually looks as good if not better than most of the photographs I have seen of her!
Videos can be manipulated with angles and editing but they tend to show more of a realistic view than simply photographs. In the case of Shiho-chan there doesn't seem to any trickery going on at all. In the flesh she looks exactly as she does in excellent Japanese AV movies like "Swallowing And Creampies 122-Minutes Of 35 Non-Stop Loads". I don't know when it was filmed but I imagine it wasn't so long ago as Egami Shiho does not seem to have changed at all.
Egami Shiho as escort
Shiho-chan has very smooth white skin that is virtually hairless with the exception of a short patch down below. She is very busty for a Japanese woman with breasts that basically stick straight out. Uncharacteristically for a Japanese women she has perfectly straight teeth that a very pure white. She either skips morning coffee or uses some sort of whitening regime. Or maybe its all the sperm she eats that brightens up her smile.
Egami Shiho is not exactly fluent in English but she is at least conversational. Since conversation is probably not foremost on the minds of people who shell out money to spend an hour or two with a porn star I doubt this would get in the way of anyone's fun.
Shiho-chan also dresses wonderfully. She wears the same kind of elegant dresses and matching lingerie that appears in her videos while she is walking down the street. Further she is totally open to working with customers while any of her many AV movies play on the screen in the background which has to be a big attraction to AV fans.
A standard session with Egami Shiho costs just slightly more than a session with a regular Tokyo Hentai Club staff member and includes kissing and oral. Full sex is not allowed to be sold per Japanese law. But a host of other options are available to customers including instant oral and the opportunity to video record a session. Things like facials, finishing in the mouth and more are also available. The long and detailed list of options is shown both in the office and again on a laminated card carried by Shiho-chan.
Shiho is a really amazing performer with skills and abilities that totally match her real life persona. Or they at least match with the persona that she shows to customers who visit her even if they are not locals. Based on the experience and novelty of it all alone I must give five stars.
---
AV Star Leina Kitamura
Leina Kitamura, also known as Reina Kitamura and Rena Kitamura, is definitely not on the level of a Maria Ozawa or even a Egami Shiho in terms of notoriety and fame. But she has featured in several Japanese porn movies. That makes her an AV star. And she is billed as such on the Tokyo Hentai Club website where the cover of her video "She loves Viagra" is prominently featured.
THC does charge a premium for "AV Star" level women. But although she carries the AV Star label, Leina is not classed as an AV star in terms of pricing. Instead she is in the Gold category which is in the middle of the road as far as rates are concerned. I don't know how THC sets their prices but this is interesting to note.
Leina's sex services
Leina Kitamura is fluent in English. If she has any accent it sounds more like one a Filipina would have than a Japanese person. Either way she is perfectly intelligible.
Beauty is in the eye of the beholder but I don't think anyone would describe Leina being anything like a model. She is a bit thick in the traditional meaning of the word. And she obviously uses a lot of cosmetics. That said she is not unattractive. She has a great smile and warm personality and her body is firm and almost feels fit despite the fact that she has some meat on her bones. Those who like a little cushion for the pushing may actually love that.
Summary
Leina Kitamura is clearly confident and comfortable. You can tell by the way she walks and talks or simply by looking at her photos on the Tokyo Hentai Club website. The pictures of Leina displayed there are totally accurate and uncensored. Since she has already done adult film Leina doesn't seem to have a problem with being photographed face and all. So her face is not blocked out on the THC site.
Leina also offers "movie recording with face" as one of her service options through Tokyo Hentai Club. That is sure to please all the people out there who have always wanted to star in their own Japanese porn video. Judging by comments I've seen on this website alone that is a large number of men.
Miss Kitamura totally plays the part of a Japanese porn star too. She is most known for her sucking skills and he ranks high in that regard. She does it sloppy with lots of slurping just as you see in Japanese porn videos including some of the videos she has starred in such as "Twisting Long Tongue Hot Blow Job" and "Hot Plays With A Long Tongued Erotic And Horny Girl". Some people say big girl gives the best head. I don't know how true that is. But Leina is on the large size and she sucks cock very well. Three stars.

---
Reviews of Tokyo Hentai Club providers
Over the last six years I have booked appointments with numerous ladies from THC. I was able to write reviews of most of these service providers. You will find them all below.
As should be obvious these are reviews of the talents and services of these women. They are not reviews of the ladies themselves. I am in no position to pass judgement on another person. I simply report on what I see for the enjoyment of the readers.
While some of my experiences with THC were better than others, all were enjoyable. I can't recall departing from any of these meetups with disappointment. Several times I left feeling elated.
Some of the women reviewed here have since moved on from Tokyo Hentai Club. From what I hear at least one is now married. And another is working as a model of some sort. I wish them all well. I preserve these reviews in order to paint a picture of what sessions with THC are like.
---
Review of Yoshika (4/5)
Some of the women working with foreigners in Tokyo are themselves from other countries. Yoshika is totally Japanese. It comes across in her attitude and approach. It can also be seen in her implacable fashion right down to the lacy and colorful lingerie she wears under her clothes.
At the same time Yoshika is quite worldly. She has traveled and dealt with people from all over the globe. She also spent a few years living abroad in a country where English is the native language. Probably because of that she is nearly fluent in the language. She doesn't even have much of an accent.
An expert escort
Yoshika is also experienced in the adult entertainment industry. She hasn't done any Japanese AV movies for the world to enjoy. But she did spend time working at some very well known establishments. Guys who have tried out the most famous gaijin friendly fuzoku businesses may already know her.
Japanese women are known for their fashion sense. Yoshika is no exception. She dresses very well in a way that suits her frame nicely. No one would be ashamed to walk around with Yoshika on their arm. She probably gets plenty of looks in the street.
Yoshika has the kind of body that a majority of men would find appealing. She is not large at all but she is curvy. Yoshika sports a pair of large breasts and a round and firm backside. Her skin is the color of a light cream and just about as soft. She has posted some very revealing pictures on her Tumblr page that reveal most of this in detail.
What she does
Yoshika also has a pretty face. She has a sort of traditionally Japanese look. Her flowing dark brown hair looks good over her shoulder or pinned up on top of her. She seems to wear it down most times though she puts it up when it is time to get to work.
Her service
The women who work at Tokyo Hentai Club are limited in what they can do by Japanese law and probably the policies of the business itself. A wide variety of options are permitted and offered however. It is unlikely that most men are left wanting for more.
The services provided by Yoshika are listed on her THC profile page. They include blowjobs, golden showers, and cum in mouth. Customers can also record their sessions with Yoshika on video if they pay an extra fee.
Summary
Yoshika seems to have developed quite a reputation for working with other women. She offers a threesome and foursome service with other gals from Tokyo Hentai Club. She can also work with couples. On top of that she is skilled in oil massage thanks to her work at another shop.
Summary
No matter what service is being performed Yoshika is skilled and dedicated to her craft. She doesn't simply go through the motions or fall back on her looks. It is very clear that Yoshika wants to make sure her customers are satisfied. This helps explain why she gets so many good reviews and repeat customers.
The commercial sex industry in Japan is gigantic. Much of it is off limits to men who are not Japanese. Tokyo Hentai Club was on of the first places to open exclusively for foreigners. The service is straight forward though there is variation between the women on staff.
Yoshika is a popular service provider at Tokyo Hentai Club. It is easy to see why. Even beyond her grasp of the English language and large breasts she is a real professional. Yoshika puts in her best effort to make sure that her customers are fully satisfied. Four stars.
---
Review of Lisa (4/5)
I can't remember for sure but I seem to remember that Tokyo Hentai Club started with a roster of service providers who were all Japanese. As time went on they added more "half Japanese" women and foreigners. The majority of women working at THC are Japanese even now but there are also several different women listed on the company website.
I have no way to know who is the most popular at Tokyo Hentai Club. But I do get the distinct feeling that some of the less than fully Japanese women working at the shop are among the most in demand. At least they seem to be booked out quite often.
I'm sure that is partly to do with most of the hafu girls being able to speak English fluently. But surely it isn't the only reason. One look at Lisa or Reinie would clearly demonstrate that there are many other reasons one might book one of these gals.
A Blasian babe
I remember reading once online where a woman of black and Japanese ethnic makeup was described as a "blasian". In other words, she was a black Asian who was so hot she was blazing. I don't know if those could be accurately applied to all people of a similar background. But if Lisa is not hot then Death Valley is an arctic tundra.
Lisa is slim and moderately tall for Japan. She has a very beautiful face and a coy smile accented by incredible eyes. Her body is simply amazing. She has very large breasts mounted on her very fit frame. She does not have any tattoos or other body markings though her hair is variously colored like the rainbow, though that's somewhat fitting considering that she works out of Shibuya.
Summary
The most striking thing about Lisa other than her eyes may be her youthful appearance. Although she is twenty years of age she could be mistaken for a younger age quite easily. That's especially true since she wears the newest and hippest fashions. She is also one of the only working women in Japan who actually looks better in person than in her professional photographs.
Lisa's father is Ghanaian and her mother is Japanese. She speaks English fluently and naturally. She sounds quite a bit like an American with a very slight Ghanaian or Japanese accent slipping in only once in a great while.
Lisa is not the most erotic of people in terms of her approach. But she is a very nice gal. She is playful and committed to her job. She is also quite skilled especially when it comes to suck job services.
Unlike a lot of women in Japan who seem to lack in that regard, Lisa is quite apt at oral and knows how to do a full "no quit no spit" performance. She makes it easy to understand why Tokyo Hentai Club continues to grow in popularity. Four stars.
---
Review of Reinie (5/5)
I will now cover Reinie who in all honesty is one of the most amazingly attractive women I have ever met.
Reinie is billed as being hafu. This is a Japanese way of describing people who have one Japanese parent and another from some other part of the world. Truthfully I think Reinie might be fully Filipino but I have no way to know for sure.
Like the unrelated friendly Filipino guy who works the front desk at the THC incall location, Reinie speaks English fluently. Unlike that front desk guy, Reinie carries almost no marks of the Filipino accent. This means that I may be wrong about her background. Ultimately it doesn't really matter.
About Reinie
What is sure is that Reinie looks like she walked right out of the pages of a magazine. At just nineteen years of age one might expect any woman to have a good body. That is not always the case. Even when women do have good bodies due mainly to their youthfulness they only very rarely compare to the body of Reinie. She is tall with light skin and curves in all the right places.
Her breasts are quite frankly incredible. They are so round and perky that one might easily mistake them for a boob job. A quick feel reveals that in fact they're real and they're spectacular.
Everything down to the nipples on Reinie's breasts are perfect. Well one of the nipples is inverted until Reinie becomes aroused. Or at least cold. But that's hardly something to hold against her. As Reinie puts it that nipple "is just hiding until it is time to come out and play".
If it seems that I am focusing too much on Reinie's bust that's only because it is that amazing. I would write pages in tribute to her hooters but I fear I would run out of adjectives to describe them.
Any negatives?
Reinie also has a pretty face though she does seem to have had some kind of surgery. It is not incredibly obvious but the close observer with experience among Asian women would probably be able to tell.
I have no way to know for sure. But I bet she was even more beautiful before she had the work done. I have seen countless women in Asia spend immense sums of money only to make themselves less attractive in some misguided attempt at achieving perfect.
Reinie is about as close to perfect as one can get so it is a real shame that even she thinks she needs improvement.
If there are any negatives about Reinie it would be that she felt the need to have work done. And that she wears green colored contacts but neither of these things takes much if anything away from her.
The rest of Reinie
The rest of Reinie's body is also awesome. She has lean long legs and a flat tight stomach. Her backside is tight and pert and everything down below looks good too. It is of course all fully visible thanks to her habit of fully removing her pubic hair.
On top of her not-good-but-great looks Reinie also offers a whole host of extra options for additional fees. This includes everything from facials to the video recording of her sessions. At least humanity can rest easy that some bloke with deep pockets will be able to get her big bouncy boobs on video to preserve for posterity. That's the next best thing to having a mold of her mammary glands in the Smithsonian.
Rose from Tokyo Hentai Club Shibuya is very attractive. She resembles a model in many ways. Reinie apparently is one. I guess the two work together well since there are pictures of Reinie and Rose engaged in light lesbian play on the Digital Kicz Tumblr page. Those pictures are nice but they don't do either gal justice.
Rockit Reports has been online for several years during which I have reported on hundreds of people and places spread across four continents. I was traveling the world and mingling with profession and amateur women alike for many years before that. In terms of attractiveness I would put Reinie's body in the top ten I have ever seen in the commercial sex industry. It is truly a thing of beauty. Photographs cannot do it justice. As far as we have advanced as a species we still haven't developed the proper technology to capture the sheer awesomeness of a frame like hers! Reina is fully deserving of a solid five stars.
---
Review of Towa (4/5)
I first met Towa at the now defunct Made in Japan. Now she works at THC.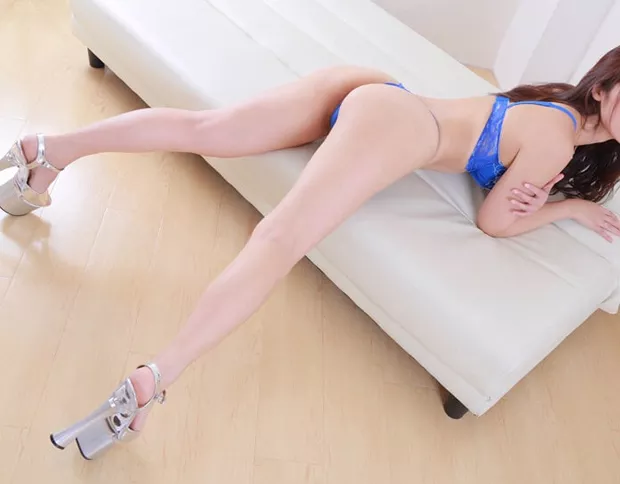 I have to say that I was pleasantly surprised to find that she seems to offer a higher level of service at Tokyo Hentai Club even though the rates are lower. That is probably due to the piecemeal pricing at Tokyo Hentai Club which may be more of a motivating factor.
Meeting Towa again
Towa is a lean girl with a great attitude. She has small breasts and smooth skin. Towa-chan is especially smooth down below where she is in a permanent state of paipan thanks to the wonders of laser hair removal technology.
She is quite good at oral services and seems to have improved over time. This may be due to her work. As she puts it she has met "many many men".
Towa is also up for "AF" which means anal fucking in Japanese fuzoku.
Towa may not be the most beautiful woman on earth but she is definitely attractive. I think she looks better in person than she does in her pictures. Of course that sort of thing is subjective but since Towa was ranked number one at Tokyo Hentai Club last month it seems that many men agree with my assessment. Four stars.
---
Review of Rose (3.5/5)
Rose is what the Japanese refer to as hafu. That's their way of saying "half." In other words Rose has one Japanese parent. Her other parent is Ukrainian. Somehow that combination of background leaves her looking something like a Romanian.
I am not geneticist. I just see what I see. Anyone else can see it too since Rose publishes uncensored pictures of herself on the Tokyo Hentai Shibuya website and on her own individual Tumblr page. Though I truly believe that Rose looks better in person than she does in her photographs.
There are of course many Romanians in the adult entertainment industry as anyone who has ever been to a German FKK like Oase knows. I don't recall seeing many if any Romanian service providers who look as good as Rose however. So even if she resembles someone from Romania she stands out and in terms of looks even soars above the competition.
Looks like a model
It wouldn't be an exaggeration to say that Rose has model quality looks. In fact I believe she actually does work as a model at least some of the time. Perhaps that is why she is so comfortable showing her face openly on the THC website.
Rose is thin yet curvaceous with round but well done surgically enhanced hooters and big pouty lips. She has smooth white skin and a tight yet supple bottom. Her eyes are big and bright and quite possibly capable of melting grown men into mush.
Summary
Judging by the huge international success achieved by hafu AV actress Maria Ozawa I would imagine that Rose would make a similar splash if she decided to perform in Japanese porn. It is probably too late for that however.
Today the average Japanese porn star doesn't make nearly as much money as they did in the past so a lot of women like Rose who want to seize the opportunity presented by their good looks and sexual openness chose to work at places like THC instead of doing adult video. That only makes sense at a time when AV stars are working as escorts to make ends meet!
Rose is more educated than one might guess judging by her looks and young age. In fact she can speak at least four languages. And she has developed a pretty good knowledge of the world through her studies. Anyone capable of discussing history in English and Russian is definitely bright.
At the same time Rose is quite skilled in the sack. Even though she is only 19 she definitely knows her way around a man's body. Rose offers some of the extra options available through Tokyo Hentai Club like "cum in mouth." But she doesn't do videos with customers. Her standard level of service would definitely be enough for most men however. Who wouldn't be pleased by a blowjob from a 19 year old woman who looks better than many professional models? Three-and-a-half stars.
---
Review of Coco (3.5/5)
I am not sure about the exact origins of Coco's name but it is certainly not her skin tone. She is about as far as one could be from the color of Coco Wheats or even Coco Curry. Thankfully, she doesn't resemble Conan O'Brien either.
Coco is pretty good looking. Or at least she is pretty. She sports expertly done cosmetics that really highlight the best parts. Nothing is out of place. Coco has the kind of look one might expect of a Shibuya girl.
She also dresses well though for some reason she looks a lot bigger in clothes than she does in the nude. Coco might even appear to be approaching chubby status when wearing her dress and coat but when she strips down into her birthday suit she is not big at all.
In and out of clothes
She actually has fairly narrow hips and a surprisingly flat stomach that are both set off by her big firm boobs. Those are topped with link pink nipples that are just long enough for a hentai kind of guy to play with.
Coco offers a wide variety of extra options from the Tokyo Hentai Club menu. The women at the club differ in what they provide. They all do basic sessions with a blowjob or sumata. But some will do other things from a list. Besides the regular service Coco offers things like instant blowjobs and even video recordings of her sessions for a fee.
Service and summary
When it comes to the the service Coco is all business. That doesn't mean that she is necessarily hardened or mechanical. If anything she is really dedicated to her work. She is truly tireless when it comes to getting her customers off and she gets right to the task from the beginning of her sessions.
Coco has spent time in sunny California so she can she speak quite a bit of English. She uses that to break the ice. She also uses her mouth to carry things on from there though in a very different way.
While Coco is definitely not the greatest blowjob artist in the history of the world she certainly knows how to bring satisfaction with suction. She may be one of the most dedicated professionals around when it comes to that. Coco can perform hands free non stop sloppy sucking with lots of saliva for a truly extended period of time without as much as coming up for a breather. She just doesn't seem to tire when bobbing on a knob.
I don't know how many customers will realize this however as I imagine the site of her pretty face and nude body combined with her oral abilities probably brings most guys to a happy ending a lot sooner than later. Three-and-a-half stars.
---
Review of Rena (3.5/5)
Rena is an English-speaking escort at THC. Her profile says she is conversational and that seems to be an accurate description. The other information on the profile also appears to be accurate. She has black hair and eyes and could be described as typically Japanese looking.
Rena doesn't smoke and she has no tattoos but that doesn't mean she isn't wild. Her wardrobe can be quite revealing and even stand out in a place like Kabukicho which is filled with sex workers and other assorted individuals.
Meeting Rena
Underneath the clothes Rena has a relatively average body to match which would probably be described by most as an average face. Although she does not appear to have given birth her breasts are a bit saggy and she carries a little extra weight around the middle. Conversely Rena has a very nice backside and legs to match.
Rena offers a long list of extra services to her customers which includes things like swallowing and toy play. But even when no premium options are selected by customers Rena puts in her all. She can't be faulted for effort as she genuinely seems to aim at customer satisfaction.
Session and summary
Of course effort doesn't always equate to skill. While Rena has more than adequate know how to deliver the services she and the shop she works for promise she isn't necessarily the greatest performer in the world. Or at least nothing she does in terms of physicality really stands out.
Obviously different people like different things and beauty is in the eye of the beholder. Reporting requires stepping back and trying to look at things objectively but there are always subjective aspects involved especially when it comes to intimate relations between two or more human beings.
Although she is not the most attractive or sexually skilled woman in Tokyo by any means Rena really seems to enjoy her work and she goes out of her way for her clients. She is a vivacious and fun person who is always laughing. A guy would have to be a real stick in the mud not to have a good time with her. I imagine that she appeals most to men looking for the much vaunted girlfriend experience. Three-and-a-half stars.
---
Review of Noa (2/5)
Noa is one of about the many women on staff at Tokyo Hentai Club. Even when listed next to some very sexy Japanese porn stars Noa stands out due to some rather well done photographs. While I don't think the photos are very heavily edited I do have to say that they at least reflect Noa in her very best light.
No one could fault Noa or the shop for putting forward the best possible pictures. After all it is standard practice not only in the adult industry but even in the worlds of restaurants and hotel booking sites.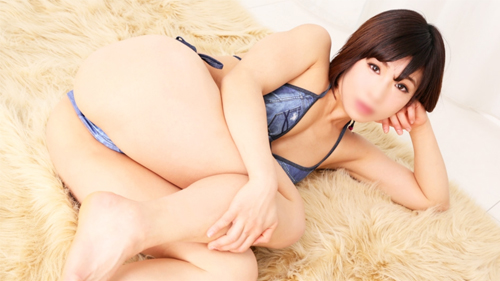 And this isn't to say that Noa doesn't look like the gal pictured on her profile. It's just that on that page she puts her best face forward. On an average day she might not put in as much effort or stand in the perfect lighting. Usually her face could probably be described as average by local standards.
The pictures on the Tokyo Hentai Club website also show Noa's body in some detail. On that end the photographs don't necessarily do her justice. She has a very tight and fit body that is firm without being obviously muscular and built up. According to Noa this is due to a regular workout regiment that she follows religiously. The effort has clearly paid off.
Noa's body
It is rather rare to find a Japanese woman who has such a fit body. The majority of gals in the land of the rising sun tend to have very soft and fleshy bodies. A high number of the famously skinny women of Japan are actually quite flabby even when they look like they deprive themselves of food. Perhaps this has something to do with local tastes. More likely it is related to the more sedentary lifestyle that has set in across the developed world.
Noa is a bit taller than the average Japanese woman too. Still she doesn't really stand out. She has a sort of plain Jane style of dress though the average dress in Tokyo is of course a big step up from the exercise pants and tank top now common in the USA.
Down below sits a well maintained carpet that Noa maintains on a regular basis. She doesn't wax or shave but she does keep things trimmed for the most part. If she didn't she would be on the bushier side of the population by the looks of it.
Meeting Noa
One quirk about Noa is that she apparently doesn't like to make eye contact. This shows not only during the actual service portion of sessions with Noa. But even when meeting or walking down the street with her. I have no idea what the basis of this is as she doesn't appear to otherwise be very shy.
Noa's English is limited but sufficient for the work she does. She seems to have a rather sharp mind. This undoubtedly helps her work through any communication difficulties that may otherwise arise. Her sunny disposition must also help.
Once in the privacy of a room Noa makes no bones about providing the kinds of services her work is based on. She doesn't seem to be big on making any oral offerings at all but she is adept at the Japanese art of sumata. And she actually seems to love giving guys handjobs.
Noa seems to find it entertaining to keep going even after customers are finished which shows that she finds at least some pleasure in her work. In some places this is called "post orgasm torture" and comes with a premium price tag.
Ideally she would perhaps be doing something else. Though she doesn't appear to have any qualms about getting guys off for a living. At least for now. Like many in the local industry she says she has plans to move on to something that will help her fulfill her dreams in the future.
For now she is fulfilling the dreams of guys who shell out the money to see her. I don't know how busy she is from one day to the next. But I imagine that she does get plenty of repeat business along with new bookings. Two stars.
---
Review of Mika (4/5)
The Japanese are famous for punctuality. Mika is no exception to this. Whether booked for incall session at a local love hotel or sent out to another part of the city to meet a customer she is very prompt.
Mika also looks quite good. Certainly she looks better in person than the pictures of her online may suggest. Usually the opposite is true since so many websites resort to heavily modifying the pictures they have of women on staff.
Otherwise the online profile for Mika seems to be quite accurate. She is much taller than the average Japanese woman. She may also be a slight bit larger. Though she couldn't really be described as fat. Her enormous breasts probably have something to do with it. Mika is quite busty to the point that she must have trouble buying bras in Japan.
Clearly she has no trouble buying clothes however. Mika dresses in a wonderful way with really high quality matching outfits that fashion conscious Tokyo women are known for. She would blend in perfectly with the in crowd in the middle of Tokyo even if she was on the way to service a guy.
A Half-Korean escort
Her height and bust are not the only things that set Mika apart. She is half-Korean and multilingual. She can speak Japanese, Korean, and English at advanced levels. In a country where the vast majority of people speak only the local language this is something really special.
Not only can Mika speak several languages. She also has a great attitude and is a genuinely friendly person. She is easy to talk to and she has the kind of big warm smile that would cut through any communication barriers even if she was limited to the Japanese language. Her smile even manages to beam through the blur used to conceal her face on the Tokyo Hentai Club website.
Down below Mika stays totally shaven or what the Japanese call paipan. In a country where the bush still rules this gal is totally hairless with the exception of the stuff on her head.
Skills and summary
Beyond her looks and affability Mika also has the kinds of skills that get women ahead in the line of work she has chosen. Speaking of head it seems to be Mika's specialty. She is very good at giving oral satisfaction and doing it for quite a long time without break. She has no problem with guys finishing in her mouth either as long as they pay for that add-on when she arrives. Since she is so skilled I would have to imagine that many do just that.
Because Mika is in the Standard group at Tokyo Hentai Club sessions with her are among the most inexpensive available. A sixty minute session with Mika in Shinjuku costs 22,000 Yen ($162 USD). Longer sessions of course cost more but they are all cheaper than sessions with Gold and Platinum staff members.
Mika has a real go-getter kind of spirit which is why she starts working early most mornings. While most other service providers are still sleeping off alcohol from the previous night Mika is up and Adam and serving her customers. Well either that or she has some other kind of work or study to do at night that requires her to do adult work during the day.
In any event Mika is a nice and nice looking woman with an ample bosom with some real sexual skills. She must be quite popular at the club. Four stars.
---
Review of Mai (5/5)
Profiles for adult service providers are often fudged around the world. It is the same in Japan. Although most business in Japan is really straight ahead and honest people in the fuzoku game tend to try it on. Pictures are often heavily edited and statistics like height and weight are often made up. In a recent interview, one female veteran of the industry who has worked in numerous shops over a period of years said she has never once been measured or weighed.
In spite of this the profile page for Mai on the Tokyo Hentai Club website is entirely accurate. Mai really looks like she does in the pictures found there. If anything she might be slightly slimmer around the waist.
Meeting Mai
Mai is very warm and bubbly. She almost looks like an anime character. Despite the relatively slim waist she has a big round butt and very large and perfectly round and perky breasts. Her face looks it could easily fit on television in Japan too. She wouldn't be out of place in Japanese AV at all. In fact she would probably be a star.
All of this might lead one to believe that Mai has gone the all too common route of plastic surgery but it doesn't seem she has had any work done at all. At the very least her posterior and bust are totally real despite their almost unheard of sizes in Japan.
Mai's online profile says that she speaks "Japanese only." This isn't true. Mai speaks a surprisingly high level of English. Especially when it comes to the kinds of terms an adult service provider would need to know. She won't be giving a speech on the possible discovery of a fifth force of nature anytime soon. But she is more of capable of navigating her time with customers who do not speak Japanese.
Mai's services and skills
Even if she couldn't speak a word in any language it is very likely that Mai would be a popular service provider for people of any country. Along with her frankly amazing body she packs an arsenal of skills that could put many others to shame.
Mai is an expert in eroticism and a master of the kinds of regular services that Tokyo delivery health gals regularly provide. This is no understatement but a real analysis of the facts.
For example Mai has the ability to perform a deepthroat blowjob with zeal and zest. The ability to go more than halfway down on an average sized prick is incredibly rare in Japan. The vast majority of Japanese women seem to have a super sensitive gag reflex. Mai is an exception.
Mai is also up for doing most of the premium services available at Tokyo Hentai Club. Though I imagine that depends at least somewhat on her feelings about each client. I doubt that even those who forgo any extra services would have any complaints about Mai's service since it is at such a high level. Five stars.
---
Review of Miki (3/5)
Miki is a Japanese escort at Tokyo Hentai Club. She is a petite gal with a big presence. Miki has an elegant way about her and she reminds of what once might have been called a "traditional Japanese woman". Some might question my usage of such a description for an escort. But let us know forget the long and storied history of the geisha.
MILFs and cougars are apparently all the rage today. Especially in Japan. Yet the usage of the terms can be a bit liberal. At a purported thirty years of age Miki is certainly old enough to have children. But from viewing her naked body I don't think she is a mother. Still some would probably refer to her a MILF.
Miki almost seems to be a big posh at first glance. Though the truth is that she is quite down to earth. But she also gets straight down to business. She is a professional adult entertainer and there can be no doubt about that as this review should serve to explain.
About Miki
Miki is a small lady though in Japan she doesn't seem to be all that far from average. At least in terms of her size and shape. Miki definitely puts in work on her appearance. Everything from her cosmetics to her hair and dress and done to perfection. She is a woman who takes care of those things and it shows.
While Miki can speak English it comes out slowly. But it may just be that Miki speaks deliberately and at a steady pace. Because she doesn't speak much faster in Japanese. This is actually somewhat pleasing as she has a sort of soft feel to her. Spending time with Miki can offer a nice respite from the fast pace of Tokyo.
But such a respite can be limited. Because as stated above Miki is definitely business minded. She tries to upsell more than any woman I have met at THC in the past. And in fact she is more forward about this sort of thing than any Japanese sex worker I have ever met anywhere!
Services and style
It is somewhat difficult to explain. But Miki isn't actually aggressive about going for more services at all. She is more enthusiastic. Clearly she wants to make more money but doing more than just the standard. But that is only to be expected. And she does accept rejection with grace though it may take some firm repetition to get to that point. But once things are settled everything else is enjoyable.
The laws about sex work in Japan can appear a bit strange. The sale of vaginal intercourse is officially outlawed even though it is routinely offered at soaplands. Women can legally charge money for other sexual services such as handjobs, blowjobs and even anal sex.
Legal and licensed delivery health outfits like Tokyo Hentai Club follow the rules. Even if some of the ladies might offer "special services" to guys in person the agency itself does not. Instead it lists the legal services the women on its staff offer on individual profiles.
Some women at THC like Shay really limit their services and will only do things like handjobs or blowjobs. Others offer more. Miki offers pretty much everything available at the shop. And she is quite open about it.
In the end
So when she repeatedly suggests anal sex for a bit more money that is all part of the plan. It is understandable that she might wonder why a guy wouldn't her swallow their load for 7000 Yen ($51 USD). Or take her up the arse for an extra 20,000 Yen ($147 USD).
With all that said Miki is otherwise good company. While she is a definite professional she has a soft and warm touch. She's good at most services too. Her oral skills are good and she suck slowly and with passion. Her handjob is arguably even better. She really knows how to work a stick with a handful of lube. She even knows just went to stop working it too. Even her mutual bathing service feels good and relaxing.
Miki is an attractive Japanese women who has held up quite well. She offers quite a lot for guys who are willing to shell out the extra money for additional options. But her basic included service is also pretty good. I am not a big fan of upsells of any kind. However Miki has to be given credit for offering such a wide range of services and performing them all so well. Even a few years ago it would been difficult for a foreigner to find a lady like Miki to do the things she does anywhere in Japan. Three stars.

---
Review of Yuzu (3/5)
Yuzu is a rather elegant female companion at Tokyo Hentai Club. Although I am not one to stereotype I can say that Yuzu hardly fits anyone's imagined profile of an escort. She could easily fit into almost any social situation quite well. Though surely at least some heads would turn on account of her beauty.
THC is a Japanese company. Yet there is a western element to the way Tokyo Hentai Club does business. It starts with front desk staff who are native English speakers. I imagine this is one reason so many foreigners seem to be much more comfortable with Tokyo Hentai Club than some other adult businesses in Tokyo that accept foreigners. Yuzu fits in well with all of this. She speaks English and is very warm and open with foreign guys.
Yuzu at THC
Hailing from central Japan, Yuzu is a mature woman for her age. I am pretty good at judging ages at this point in my life. But I wouldn't have guessed that Yuzu is just 23 years old. And it's not that she looks any older. She simply carriers herself like a very well put together woman. It's not the kind of thing you see everyday anymore.
Yuzu is self taught in English. Yet she speaks the language quite well. She can converse much better than a lot of other women in the same line of work. In fact she is even a better conversationalist in the English than many professionals in the hospitality industry.
In terms of looks Yuzu is quite attractive. She is of average height and weight for Japan. Yet she looks incredibly good when dressed to the nines. When I met her I had to double check that she is in fact the gal I was scheduled to see. She was that much better looking than I expected.
Service and style
There is a lot of talk among guys who frequent service providers about the "girlfriend experience". There was even a movie with the name made by a major US director. Yet what an actual girlfriend experience entails is debatable.
Years ago GFE was commonly used as a sort of slang term to refer to unprotected sex. More recently it seems to refer to something actually resembling time with a girlfriend. So things go smoothly and on their own rather than being mechanical and according to a set script or schedule.
No matter what the term may mean these days I can say that Yuzu has a relaxing and free flowing way about her. Spending time with her is nothing like you might expect when hiring a commercial sex worker for a set amount of time. While she does follow all of the rules and stick to the schedule it is easy to forget that she is being paid for her time. Judging by some of her reviews online it appears that others agree.
Of course a real girlfriend is usually up for intercourse with their boyfriend. Yuzu does not offer such a service with or without a rubber. Nor does she do any of the more adventurous activities available through Tokyo Hentai Club such as the good old "anal fuck". On the other hand Yuzu is good with her hands and she does offer bareback blowjobs with swallowing at the menu rate. So not all is lost. Three stars.

---
Review of Hibiki (3/5)
Hibiki is one of the many escorts working at Tokyo Hentai Club. The company seems to get more popular with each passing day. They now have numerous women working out of their offices and meeting customers all over Tokyo. I see no reason why they won't continue to grow.
The women at THC work exclusively with foreigners. Quite a few of them even have one non-Japanese parent. But many are also Japanese through and through. There are several ladies at THC who can only speak very basic English.
Hibiki is not one of those ladies. Having spent time in New Zealand, Hibiki speaks English quite well. She can also relate on some Western cultural matters. And she is a great conversationalist overall. So spending time with Hibiki can be more fulfilling that just walking into a knocking shop.
Meeting Hibiki
Hibiki's pictures are quite accurate. She is of average height for a Japanese women. But she is very slim. That used to be the average for Japanese women too, but it is slightly less common today. Hibiki has a pretty face and barely looks to be her twenty seven years of age.
Meeting Hibiki can be a thrill when she is dressed up to the nines. She has a great sense of fashion and she really knows what to wear to best accent her figure.
Underneath her clothes, Hibiki has a good body. Her slim frame is accented by her soft white skin. She is very smooth to the touch and she has no qualms about getting up close and personal. She seems to really get into her work and offers an intimate experience.
Hibiki's hentai service
Hibiki of course offers the standard service at Tokyo Hentai Club. But she also offers some extras too. Her menu of options is a bit more limited than some of the other providers at the club who seem to be up for anything. But Hibiki does do bareback blowjobs, oral creampies, and even golden showers.
In fact, Hibiki is quite vocal about her preference for the extra services she offers. One can only guess that this is because the additional services net her more income. I never got the impression that she is a literal hentai who just has taste my seed.
Although it is understandable that people want to make money, I have never been big on up selling. It can be quite a turn off and spoil what is otherwise a good experience. I wouldn't say that Hibiki is hardcore about asking for more. But she brought it up enough for me to remember. And that isn't the impression you want to leave an erotic session with.
Otherwise, Hibiki delivers as promised. And I have to admit that I did have a good time when we shared a room. So while I can't say that I ever felt any illusions of Hibiki falling for me, I do have to say that she is a pretty good escort. She sucks dick with dedication and will take a load in her mouth for the right price. And that's something. Of course these days she faces a lot of competition, including from other gals on staff at her agency. Hibiki is one of the thinnest gals at THC and she speaks English quite well though. Three stars.

---
Review of Luna (3.5/5)
Luna is a very lovely lady working at Tokyo Hentai Club. That means that she is escorting with a strictly foreign customers base. Luna says she prefers to work with foreign guys, so she is definitely at the right place.
I was surprised when I met Luna. On her profile, Luna claims she can't speak English. Yet I was able to have quite the English conversation with her in person. There was no misunderstanding between us at all. Luna says she spent time studying in Australia. It shows. I think that Miss Luna has a good grasp of English. It is certainly better than most foreigner's abilities in Japanese!
All about Luna
Luna is a non-smoker in her mid twenties. She is an attractive lady though she doesn't come off like an escort at all. If she sat in a cafe where you were having a coffee, you might not even notice her. When she comes in the room and takes off her clothes that is a different story.
Another thing that surprised me about Luna was that she is somewhat shy. Or at least reserved. She opened up quickly and we had a great talk. But she is definitely not the kind of person to dominate the conversation. She doesn't dominate the bed either.
Luna's hentai services
Some real professionals in Tokyo run things like a schedule appointment. They come in the room and start the undressing process. Then they lead you to the shower and either ask what you want to do or get right down to whatever service you ordered in advance. Luna isn't that kind of lady. She doesn't really take the lead. Instead she defers to the man.
At the same time, Luna does offer many of the services on the THC menu. She doesn't take it in the anus, but she is up for doing bareback blowjobs on video. She can also take the load in her mouth or on her pretty face. Her sucking skills are up to par too! Luna even does some of the more hentai stuff like golden showers, but I don't have any personal experience with that.
Being with Luna is probably more like being with an actual Japanese girlfriend than most of the other gals at THC. There's little to suggest that she is some kind of grinder just out to make money. Surely she works in order to get paid. But she doesn't act as such whatsoever.
Luna does offer a wide variety of services though. And she does them all quite well. But she is perhaps even better at simply providing great company. Her warm smile and laugh really fill the room with joy. She takes facials for a little extra money. But Luna is also genuinely fun to be around. Three-and-a-half stars.
---
Review of Rui (4/5)
Rui is one of the more outgoing and adventurous escorts at Tokyo Hentai Club. Rui is totally open to foreign guys. And she does pretty much every service available on the THC menu. Of course that means she also does ass fucking!
Butt sex is more common in some places than others. In Japan, some rather unique laws make it illegal for women to exchange vaginal sex for money with some exceptions. But for whatever reason, women can legally offer other sexual services like blowjobs and buggery.
So there are escorts in Japan who offer anal as a matter of course. Rui is one of those gals. If the money is right, she eagerly offers up her anus. She's pretty good at all her other services too, even including handjobs.
Rui at THC
Rui is not to be confused with the recently reviewed Rui at Paradise soapland. The names are the same. But the ladies are quite different. One thing the ladies do have in common is their skill in the sack, since they're both quite good.
The Rui under discussion today has a thin body. Her small breasts are accented by pink nipples that really stand out. She trims her bush which also looks great on her fit body. Rui likes to work out and it shows. Especially when she bends over in front of you in a thong.
Rui also speaks English quite well. That's somewhat surprising since she is self taught. She is able to hold a conversation much better than some Japanese gals I've met who have studied the English language formally. I am sure Rui will continue to improve her English skills as she does more bookings too.
Rui's hentai services
It's often said that women hit their sexual peak in middle age. Although you might not be able to tell by looking at her, Rui is approaching thirty. She is already so enthusiastic about getting busy that I wonder if there is any room for her to get even more active as time goes on. She seems really into her work.
She's also dedicated to the cause. She's not the kind of gal to wear out or get tired if a guy takes too long. She just keeps on going until she hits the goal. I've met a lot of the ladies at THC in Japan. I have to say that Rui is one of the most proactive. I personally like to kick back and take things as they come most times, so I really appreciate her approach.
As stated there's not much that Rui doesn't do. She's up for anything and everything from golden showers to giving guys her panties to take home. I am personally more interested in her suck job service which she does pretty well, up to and including the oral creampie. She even allows video. But that of course comes at a premium.
Rui is a pretty good looking gal with a nice toned and slim body. Years ago it would have been very difficult for most foreigners to get a gal like her in bed, even with cash in hand. Nowadays guys can walk into Tokyo Hentai Club and be balls deep up Rui's bum in a matter of minutes. The future is not as bleak as some imagine! Four stars.
---
Review of Rin (3.5/5)
I hesitate to say that Rin is average looking. While she wouldn't stand out in a crowd in Shibuya, you would definitely notice her in a place like Oxfordshire or Kansas City. Rin has a thin body with a shapely bottom. More notable are her rubbery pink nipples. And of course her hair, makeup and clothing are all impeccable.
Rin-chan speaks very little English. What she lacks in conversational skills she makes up for in an ability to provide a great service. She knows what to do and doesn't wait around or try to waste time. That's not to say that she is cold or mechanical. She's actually warm and kind. But she also has a naughty side that she is eager to unleash.
Rin's hentai service
There's been a lot of discussion here about the services Japanese escorts provide. Legally escorts in Japan can do handjobs, blowjobs, and anal sex for money. They cannot offer vaginal intercourse. Most escorts follow the rules, especially at the legal registered places. To get around the restrictions, many women do sumata. This is a sort of non-penetrative sex with the woman gliding her lubed pussy lips over the guy's penis.
I have to admit that I am not always a fan of sumata. Some women do it mechanically in a way that can even irritate more than arouse. But when done right, it can feel quite good. When Rin does it, it feels even better. During sumata I had to look down to make sure I didn't slip inside bareback.
Hand vs mouth
As odd as it may sound, I actually think Rin's handjob is just as good as her schlong slide. Some guys say they would never pay for a handjob since they can jack themselves off for free. I think this discounts the great sensations that can be created by a truly skilled hand.
Rin has a great stroke especially when she applies some nuru lotion and really gets into the action. This also leaves her mouth and legs free to explore other parts of the body. Of course this ties in with her sumata skills, as her hands come into play there too.
Unlike Rui at THC, Rin doesn't offer up her anus. But she does many other things on the THC menu including blowjob to cum in mouth completion. That combined with such hand and sumata skills make her able to deliver sexual satisfaction without doing anything and everything else imaginable. She works well as an escort and has the ability to provide her sensual services in a skilled yet relaxing manner. Three-and-a-half stars.
---
Review of Sara
If Sara sounds like an American name that may not be a coincidence. I don't know who assigns the professional names at Tokyo Hentai Club but it's likely that Sara chose it herself. She seems to be at least indirectly influenced by American culture and fashion. Or at least a Japanese caricature of Southern California in the late 1980's.
Indeed that seems to be the basic and original source of the gyaru fashion which has been discussed on this website in detail in years past.
About Sara
Sara has a long thin face. Her hair is dyed blond and her body is tanned to a light golden brown. She has a slim fit figure with a belly button piercing. She also has expertly done Japanese nail art and wears matching lingerie of the high quality Japanese variety. If she is not a "gal" then I don't know what is.
Sure she is not someone of the extreme ganguro set but she is a tanned blond with a beach bod in the middle of Tokyo.
Sara cannot speak much English despite the fact that her fashion sense seems to be lifted from a place where English is a native language. There's nothing out of the norm there. Most people in Japan struggle with English if they can even speak the language at all. That is in spite of required English lessons in Japanese schools but hey how many Americans study French in school yet can't speak five words of Francois as adults?
Sara's service
When it comes to service Sara is totally Japanese. What I mean by that is that she is service oriented. In her line of work that means being dedicated to the cause of delighting her clientele and leaving them feeling pleasured and relieved.
Different people have different ideas on things like beauty and sexuality. While Sara might not be the most beautiful or sexually skilled to every single guy around the globe no one could doubt her commitment to her work or call her a slacker in any way. She puts in the necessary work to get the job done in a way that makes it look like it's not actually work being done at all. For many that is part of the fantasy and why the so-called girlfriend experience is a goal often sought.
With her golden hair and golden skin I am sure that Sara is like a pot of gold at the end of the rainbow for more than a few guys who go down the long road of pay for play. She certainly seems to be popular at Tokyo Hentai Club where she has racked up repeat customers and a lot of positive feedback. Three-and-a-half stars.
---
Review of Karin (4/5)
Karin is one of the many women who works at Tokyo Hentai Club. Though she certainly does not blend in with the background.
Karin is not an ordinary spelling of the name Karen. That is fitting since Karin is not an ordinary woman. She is especially pretty in my opinion.
More on Karin
Although I do realize that beauty is in the eye of the beholder in the case of Karin the beauty is in the eyes. She has incredible peepers that it seems both she and the people behind Tokyo Hentai Club recognize. So even though most of her face is blurred out on the THC website Karin's eyes are displayed clear as day. It would be foolish to cover up one of her most outstanding features.
Another of Karin's outstanding features if probably even more relevant to the horny guys who book sessions through Tokyo Hentai Club. Although Karin is on the petite side she has breasts that are quite large not only for her frame in particular but Japan in general.
Beyond that Karin has a decent figure with little sign of fat or any kind. She has no tattoos or blemishes either.
Karin's skin is soft and smooth. Soft and smooth could also describe her demeanor. Karin speaks just enough English to get by and in all other aspects she is very Japanese. She also goes above and beyond in terms of service while still being quite demure. I imagine most if not all clients who book time with her are very satisfied. Four stars.
---
Review of Juri (2/5)
Juri is fully Japanese but one could possibly guess otherwise upon first glance. The stereotypical view is that all Asian people are small and that Asian women are petite. That is easily disproved by the existence of people like Yao Ming and Juri at THC.
Juri is definitely larger than the average Japanese woman but in fact the average Japanese women has been getting larger over the years. The average Japanese woman is nowhere near the size of the average American or English woman but people around the world do seem to be getting bigger as a general trend.
Certainly some guys don't mind that when it comes to the increases in the sizes of women and some with a particular fetish may even greatly enjoy it.
Japanese BBW escort
Although she might no be considered a classic beauty at least by men of a certain age Juri is up for pretty much anything. Her Tokyo Hentai Club profile page reveals that she offers all kinds of services including golden shower and movie recording with face. Swallowing and threesome are listed there too which gives an idea of how adventurous Juri can be in terms of sexuality.
Tokyo Hentai Club describes Juri as "chubby". That is one way of putting it. I think it is a fairly accurate assessment. She is not certainly not huge. She is certainly into her work. She really seems to relish what she does even though she can appear to be a little shy at first.
How does she work?
Juli has slightly tanned skin and some tattoos and a pierced nose. She does not smoke. She does speak English and speak it rather well. Her online profile says she's conversational in English but she is probably nearer to fluency perhaps as a result of travel or mingling with foreign men.
The very attractive Lisa is good at her job but not necessarily a person who oozes sexuality. Juri is outwardly erotic. She is very skilled at her work too. She especially seems to excel at offering oral to her customers.
Juri is more or less up for it all yet she is not necessarily demanding. She doesn't go for the upsell during sessions even as more expensive options are on the table. She does her work and does it well and she seems to enjoy it for more than just simple remuneration. Whether or not that is true is anyone's guess. Only Juri can know for sure and that in itself shows how skilled she is at her line of work which is in some respects built as much on fantasy as reality. Two stars.
---
Review of Rinka (2/5)
Rinka works all over Tokyo and the areas around it. The infrastructure in Japan is great and anyone can get anywhere pretty efficiently. That's especially true for people like Rinka who have personal drivers to take them around.
The life of a delivery health driver is something I'd like to know more about but I'll leave that for future research and reporting.
A very Japanese escort
Rinka is a very Japanese name which is very fitting since Rinka is a very Japanese girl. Rinka is new to the delivery health scene but she is not new to the industry in general. In fact she was formerly employed at Paradise soapland. That means she is familiar with the work and used to working with foreigners.
The service style Rinka offers is very deferential to the customer. It is the type of service Japan has become legendary for applied to the adult entertainment realm. She is skilled at her work and seems totally committed to pleasuring her clients. To go along with it all Rinka often displays a bright and glowing smile that only a genuine sweetheart could have.
A little big
To be honest Rinka is a rather large gal. She isn't fat however. She is actually large. What I mean is that she is tall and correspondingly sized with a frame to match. She's neither out of shape or overweight at all though.
Otherwise she basically follows what one might expect from a Japanese woman in the industry. Oddly enough those expectations might actually be outdated except in some cases when those kinds of things still ring true.
At a time when so many women have multi-colored hair or follow the latest trends or fashions there are still some ladies who follow what some might call a more traditional path. Rinka would be one of those women. Some may wonder how a gal working at a place like Tokyo Hentai Club could be considered traditional but only if they forgot about the long history of sex work in Japan going way back to the days of yujo "women of pleasure" centuries ago. Two stars.
---
Review of Mary (4/5)
Mary is a foreigner friendly Japanese escort. That means she visits customers who book her throughout Tokyo. No matter whether she is stopping in for a quickie at a love hotel or doing a longer session at a high end hotel she seems right at home.
There are several women working at Tokyo Hentai Club with a partial or passing connection to Japan. And they can be quite lovely in their own rights. But Mary is a Japanese woman through and through. And there is absolutely no mistaking it either.
Very Japanese
The so-called Korean Wave has been sweeping back and forth across the world for the last few years. But men all over have long been fascinated with Japanese women. The fact that most of the Japanese sex industry is off limits to foreigners only contributes to the mystique. The language barrier also plays its part.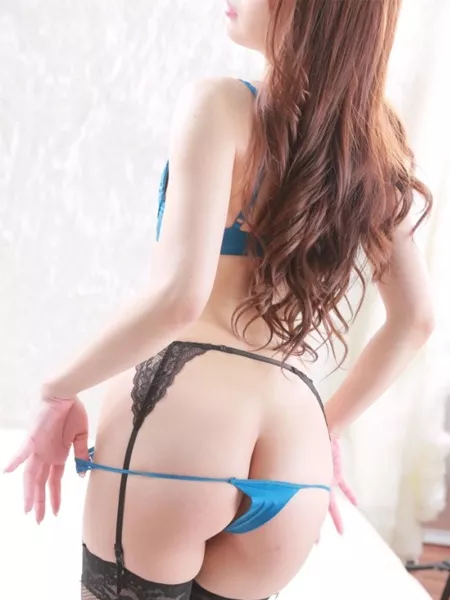 Mary is totally Japanese. And her grasp of English is just basic. Yet since she is employed at Tokyo Hentai Club she only works with foreigners. So she is obviously quite fine with breaking down any barriers that may exist and embracing the gaijin guys who book her.
Something about Mary
Mary is not to be confused with "Mary Jane" who works at the same club. That Mary Jane is heavily tattooed. The fair-skinned Mary I am writing about here has a more traditional style and does not have any tattoos.
Mary is has a great style that is somehow moderate and glamorous at the same time. It is unlikely anyone would guess she works as an escort. Yet she wears sexy skirts and has perfectly manicured Japanese style nails. Her eyes are perhaps her most alluring feature. Though her thin body is quite the sight too.
Japanese fuzoku agencies are notorious for their liberal use of photo editing. In some cases the photos used on profiles bare almost no resemblance to actual service providers. But Mary's photos are very accurate. They perfectly capture her look and even her essence. What you see is exactly what you get.
Mary's escort services
The basic service at Tokyo Hentai Club is just a handjob or a blowjob with a condom. Other services are offered by the escorts for additional rates. There is a set menu with prices. You can select your services when booking. Or you can ask for them at the beginning of a session. But each provider can pick and choose which additional services they can and will provide.
Mary seems up for pretty much everything. She does video recording with face, which basically means you can do your own Japanese porn video with her.
She also does bareback blowjobs, which are called "instant blowjobs" at Tokyo Hentai Style. And other things like cum swallowing and threesomes. Mary does not offer "AF" or anal fucking though. This means she doesn't do full service or backdoor action. At least not as far as I am aware.
But the services Mary does do are done very well. Her blowjob skills are quite good and well above average for Japan. She isn't a deep throat artist. But she definitely knows how to use her mouth. And she's not shy about roaming around with her mouth either. Her handjob skills are even better. She really knows how to work a lubed up shaft by hand
Mary is the kind of Japanese style courtesan who works from beginning to end. Upon meeting she latches on to your arm like an old lost lover. And she doesn't let ago until the door closes and the last seconds of the session run out with the sands of time. Even then she is waiving warm goodbyes. She's a real expert in her line of work and a lovely lady to boot. Four stars.
---
Review of Shay (3.5/5)
Shay is a short and curvy Filipina cutie. I think she looks as good in person as she does in her pictures online. Shay has a very beautiful face accented by a thin and pointy nose that wouldn't be out of place on a European. I imagine most men would find her quite attractive. I certainly do.
THC has set up everything to be as easy as possible for non-Japanese customers. Yet some of the purely Japanese women who work for the agency struggle with the English language. Or they can't even speak it at all. Shay is not one of those women.
We have all heard stories about guys going to prostitutes "just to talk". It is said that a significant number of men pay ladies of the night just to have some company and a shoulder to lean on. I usually find that difficult to believe. But I could see someone compensating a lady like Shay just to have her around. She is a lovely lady.
Shay at Tokyo Hentai Club
Shay is what you would call petite. But she is not really a "spinner" at all. That isn't to say she is a big gal like Leina Kitamura either. She is just curvy with breasts that are "more than a handful." And a backside that would be tough for even a pro basketball player to palm.
Despite her good looks and curves that fit nicely with the current widespread standard of beauty, Shay seems a bit shy. Or at least she did when I met her early in her escorting career. She's not a cold person by any means. But she isn't the kind of escort that walks into a room and instantly undresses either. Being with her is somewhat like being with a first date in that regard.
Shay claims a mixed Japanese and Filipino heritage. Her fashion standards are clearly up to those of the famed Shibuya neighborhood her work is based out of. Yet her way of talking and attitude shows a clear Filipino influence. At the same time her English is as good as mine. So she can clearly fit into many situations. This might explain her profile which says she likes "men from different backgrounds".
Shay's escort services
As stated, Shay doesn't instantly burst out of her clothes and head straight for the showers like some real pros. She takes a decidedly more delicate approach. She doesn't offer the full array of services that some other THC escorts do either. So she works more in the mode of Japanese delivery health. In other words, she stays within the limits of the law by limiting services to handjobs and oral sex.
When it comes to the services themselves Shay is not bad. She has clearly had some experience yet she doesn't come off as an expert at the art of fellatio either. That makes sense considering her age and character. Yet it is something to mention. I wouldn't expect a porn star experience with her when she acts so much more like a regular girlfriend with great looks.
Shay is a lovely lady with a warm and friendly personality. She is great to talk to and even just to look at. The biggest downside to her services is that they are limited and slightly on the amateur side in terms of skill. But even as an experienced old hand with somewhat high expectations, I can still see why guys would want to spend time with her.
Some women bring a bit of the west to Japan. In a similar vein Shay is like a bit of the Philippines in the land of the rising sun. I see that as a positive. Filipinas are known around the world. Shay helps explain why that is. Three-and-a-half stars.
---
Review of Kureha (5/5)
At twenty years old Kureha is one of the youngest providers working at THC. She is also fluent in the English language and well traveled. Overall she is a warm and bubbly girl that is an absolute pleasure to spend time with.
It is no secret among fuzoku regulars that pictures used in profiles and advertising Japanese sex workers are usually heavily edited. In some cases they don't even resemble the actual people they purport to portray. Skin is smoothed, eye sizes are increased, and things are generally just changed all around.
Kureha's pictures on the Tokyo Hentai Club website are not very accurate at all. But in this case, the women actually looks much better than her photos. I would actually say she looks infinitely more attractive in person than she does in her pictures. And part of that may be because she is so sexy and appealing in the flesh that even modern technology has a hard time keeping up.
Kureha's incredible body
As you may know I have seen a lot of naked women over the years. And I've had my hands on just as many. In recent years I've been somewhat disappointed by the physical appearances of a lot of sex workers in various areas. Part of that probably has something to do with the general rise in body sizes around the world.
But I often wonder how much of it has to do with my own experience. After all a stiff wind was enough to get me hard years ago. And some of my earliest lays were with women who definitely wouldn't have appeared on the pages of a Sports Illustrated Swimsuit Edition. Or at least an issue published prior to the 2019 inclusivity edition.
In other words some may say that it now takes a lot to get me going at least in visual terms. And at least to some degree that may be true. So it should carry some meaning that I find Kureha's body to be absolutely incredible. She packs great curves and firmness into a petite package that you have to see to believe.
Kureha's breasts are big and full yet they don't sag at all. In fact they seem to defy gravity. She naturally possesses the kind of breasts so many other women spend money to achieve. But there's nothing like the real thing and no amount of silicone and skill could craft boobs like these.
The rest of Kureha
As you can tell Kureha's chest is already something to write home about. Or at least to write here about. But the rest of her body is good too. Without the aid of any exercise or time in the gym she stays tight all over. Her face is also softer and prettier than you would expect from looking at her pictures. Meeting her in person and seeing her in her birthday suit is a real pleasant surprise.
When it comes to actual sexual services Kureha lags behind some of her coworkers at Tokyo Hentai Club. While some THC providers will give you anal on video for the right price Kureha is a lot more limited. Yet I don't mind this whatsoever.
Some of the best Japanese service providers I have met over the years worked at delivery health outfits. They only offered things like oral sex or handjobs. Yet they did it in a way that made it all seem worthwhile. Kureha is the same. You can get full sex almost anywhere. But there are certain things that you only find in limited supply around the world, and they can't always be quantified.
Kureha does give a pretty good bareback blowjob. And it is only amplified by looking at and touching her great body while she bobs up and down. Talking to her is actually a lot of fun too. She has a certainly shyness that you might expect of a Japanese women just out of her teens. Yet she is in someways quite worldly, having been to dozens of countries and spent significant time in Hawaii. I am also partial to her faint bikini tan lines though I fear those may fade soon as she is back in Tokyo for work.
I don't want to give the impression that Kureha is a prude either. Because she isn't. Kureha happily sucks and even takes facials. Apparently she gives her panties and pantyhose over to guys who request those too. She doesn't let guys put it in back or front entrances which is actually in accordance with the laws of the land. It's not cheap. But I don't really have an issue with the price considering the location. In fact I have nothing bad to say about Kureha at all. Five stars.
---
Tokyo Hentai Club is located at Taro's Bld. 3rd Floor, Counter F, Kabukicho 1-7-3, Shinjuku-ku Tokyo, Japan. Click here for a map. THC is open every day from 12:00 PM until 5:00 AM. Phone: +81 03-6455-1673. Website: https://hentaitokyo.com