Exactly one year ago today I published a post called "porn that's still worth paying for in 2014." While I still think that all of the sites mentioned in that article provide great content and modest prices I have come across a few other outlets in the last year that are also worth a bit of hard earned. So here you have the porn that's still worth paying for in 2015. Perhaps this will become an annual tradition, at least until there is no longer any kind of commercial porn industry around at all.
Who knows? Such a disappearance could happen. Especially since there's enough free porn on the internet to swamp every office in the world for the next millennium or so. We may have already reached the point of peak porn but I doubt it. It seems that smart phones and camera continue to creep further into our private lives by the day.
A few diehards continue to produce high quality and original adult entertainment. Some claim to do it to keep the "art" alive. More are honest enough to say that they still make money at it. The run of the mill stuff is a dime a dozen now, but the really good sex movies may always have a market.
As technology progresses I think adult webcam sites will continue to grow. There's no way to share the fun and excitement that comes with a live show after the fact. The ability to direct a live sex show simply can't be downloaded and passed on. It makes sense that money will be spent on that. Porn made without much direction will continue to have a tough time of it. Only the material that can motivate viewers to break out their wallets and wait for the next update will continue to rake it in.
So, without further adieu, these are the sites I think are worth paying for in 2015.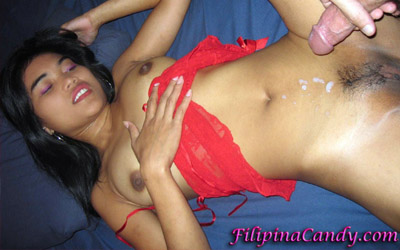 1. Filipina Candy – Last year's list contained two websites that feature Filipina models and performers. I've known about those sites for a while. Filipina Candy is a site that I only came across a few months ago. Needless to say I was impressed with what I saw. The layout of the site isn't the most modern around but who cares? If content is king, Filipina Candy deserves a crown of some sort. The models on the site are all great looking. Some are absolutely stunning. They all have fantastic bodies and there are plenty of smiles to go around which means the gals were either having fun or they are great actors. Either makes for great performances. Some of you may remember that I posted an interview with the guy behind Filipina Candy a few months ago.
2. Sex Boss POV – Most of the porn sites listed this year stand out because of their scenes are shot well and presented in high quality. Sex Box POV is no exception. But no amount of HD broadcasting alone is enough to make it on this esteemed Rockit rundown. Sex Boss POV stands apart because of it's innovative smartphone-friendly approach. Scenes for Sex Boss POV are shot vertically rather than horizontally so that they fit perfectly on phone screens while the devices are held in-hand. Check it out to see what I'm talking about.
3. Red Light Sex Trips – The idea behind this site is that a team of guides takes visitors to the legal brothels of Amsterdam's famous red light district for a session with a prostitute. Of course neither the visitors nor the prostitutes mind that it's all being filmed to broadcast on the internet. In this age of reality television one might actually believe the scenario. I think it's more probable that the women are professional performers. It seems to be the most likely conclusion. Still the theme is an interesting one and it sets the site apart from many others out there. Guys who want to experience the pay for play scene without any risk could especially find this to their liking. In any event I could be wrong. Who can say that the women in these movies aren't actually sex sellers looking for a little extra money? I'm sure at least a few of them are.
4. Girls Do Porn – At first glance this might look like any other porn site. It's not. A lot of good looking fresh models are cast and the scenes and shots are set up well. This is one of the few straight forward sites that are interesting enough to merit regular visits. Each update seems to be more entertaining than the last and some of the gals who make their way onto the screen are simply amazing. It's straight ahead genuine sex with the kind of human touch that is all too often missing from adult entertainment. The occasionally oddity is thrown in for flare.
5. 18 Only Girls – With so many women doing porn of various types it can be difficult to find anything fresh or original. Most producers seem to take whoever shows up on their doorstep looking for a gig. Guys looking for serious beauties often have to dig through heaps of average material. 18Onlygirls has some of the most beautiful European woman of any site I've ever come across and all of their footage is shot very well. I'm no videographer but whatever they are doing is right. The content is so high quality that it almost appears to be jumping off of the screen. Believe me when I say I wish it was.
6. Mark's Head Bobbers and Hand Jobbers – I mentioned Clips4Sale in the list last year. Mark's Head Bobbers and Hand Jobbers is one of the best studios broadcasting on that platform. Mark Rockwell describes himself as a regular guy shooting the kind of porn that he'd like to see. It turns out that it's also the kind of porn that I and countless other guys would like to see. Mark has a great choice in models and he definitely knows how to use a camera. You might think that all pornographers would be great behind the lens but the abundance of close ups of sweaty male asses and orgasm faces proves otherwise. Regular updates keep guys coming back to Mark's studio and it's easy to see why. He's even shot scenes with cam model Little Mina whom I interviewed on this site a few months ago. I tried to interview Mark but he never wrote me back. Oh well, I can still enjoy the videos!
7. Prostitute Movies – Since you're reading this entry on Rockit Reports there's a good chance you're interested in the subject matter. Prostitute Movies is a premium tube site that shows movies involving massage parlors, street walkers, escorts and more. Much of the material appears to be amateur or shot with hidden cameras and I'm sure I've seen some of it elsewhere. I guess that guys with a ton of time on their hands can hunt this sort of content down but those with put a premium on their free days and hours would be more likely to shell out a little dough to get access to a seemingly unlimited supply of the kind of entertainment they find interesting. The website looks a little rudimentary but that's all part of the charm. The functionality is top notch.
Honorable mention goes to MormonGirlz.com. The owners of this porn outlet graciously agreed to give me a temporary username and password so I could review their site. It's a very interesting concept and probably completely unique in the world. If the name didn't give it away the site broadcasts "the secret, forbidden desires of young Mormon girls." I don't have much knowledge on the subject matter and as the site was brand new when I reviewed it there wasn't a lot of content online. I've checked back since and there have been weekly updates adding a lot more to the site. Some of the women featured are quite hot though most are of a "girl next door" quality, which makes sense considering the topic.
Further mention goes to Little Brown Fucking Machines. The site has been around for a while but it seems to have gone through a few revisions. In any event it continues to feature some very beautiful and sexy Filipina women.