In the years that site has been online I've received numerous emails and comments about places that service couples and single women. The issue particularly comes up about Bangkok. I think a lot of women and couples travel to the City of Angels and figure they might as well try out of some of the local specialties, and no I'm not talking about pad thai.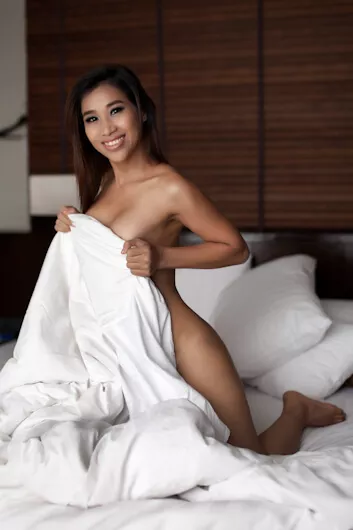 While this site is meant for entertainment only I am able to pass on what I know to the readers. I'm not all knowing, but when it comes to adult entertainment in Thailand I do have a decent grasp on things. That's a plus because Bangkok is probably home to more couple and female friendly places than most other cities in the world. What follows is a list of places that happily offer their services to adventurous couples and single women who may be lesbians or simply in the mood for some experimentation.
Eden Club
Bangkok offers all sorts of services that can range from mediocre to bizarre depending on your personal outlook. One of the most famous places that caters to those looking for stuff that may be a little out of the ordinary is the Eden Club on Soi 7/1. They have a number of women on staff who are more than happy to work with women who show up alone or in a pair with another guy. The places has its own spacious rooms that have everything three or four people could need to have fun. I guess it could be awkward for some females to show up there but it's really not necessary. The ground floor is just a regular bar and the women who work there have seen and heard it all before. That fact should be obvious when one gets a look at the staff who are experienced and skilled but generally not the most attractive women to be found in Bangkok. A 90 minute session for a solo customer with two women is now 4200 Baht ($128 USD). A couple gets 90 minutes with two women for 5500 Baht ($168 USD).
Oily massage parlors
Many of the oily massage parlors in Bangkok may offer service to couples or single women if they wander into their shops but only a handful openly advertise the service. My educated guess is that places that specifically mention couples and solo ladies are most likely to have women on staff who are into the scene rather than women who are simply doing a job for the Baht and nothing more. One only need look at the closest minimum wage worker to see how much effort comes from those who are simply going through the motions to get a pay check. One Bangkok massage parlor that happily serves a diverse range of clientele is Cherry Massage on Soi 24/1. Dream Heaven Massage is also happy to help couples as I have personally confirmed. Granted these massage parlors mostly serve men so they aren't luxurious spas like women who have only been to high end massage shops in some of the richer countries may expect when they hear "massage." Prices should be about 3000 Baht per person for an hour with everything included. Tips are optional.
Escorts
I understand that a lot of women and couples may be a little on the shy side even if they are open enough to seek out special services. For whatever reason they may not want to venture into what they consider seedy areas or be seen going in and out of well known dens of inequity. It's no wonder then that escorts are so popular, especially for the discerning customer. There are other reasons too of course, which is also why escort services can charge a premium. As with many things in life, you get what you pay for.
In addition to allowing one (or two) to be serviced in the comfort of their hotel or home, escort services also allow for advanced previews and a bit of vetting. There are all kinds of reviews online and poor service is hard to hide in the age of the internet via ubiquitous smart phones. Many massage parlors have some preview pics on their websites. The aforementioned Eden used to have pictures but they don't anymore. The better escort services have big portfolios of pictures and offer online customer service.
As with the massage parlors there are some escort agencies that openly advertise their services to women and couples. Like I wrote before, they are probably better equipped to handle such customers than agencies that may only acquiesce if a request is specifically made.
The recently launched Smooci platform offers the easiest access to the myriad of escort agencies in Bangkok. Smooci comes in both a website and an app format. Customers just click a few buttons to indicate what time they are looking for an escort and how long of a session they require and they are presented with a list of various women who work in Bangkok.
Along with names, statistics and photographs, the profiles of the women on Smooci also list the services each particular escort offers. Those who are willing and able to meet with couples have the word "couples" prominently listed among their services. There is also a set of filters that can be used to remove any women who do not service couples from the listings.
It doesn't cost anything to use Smooci and it is about as easy as it gets in terms of navigation. Smooci does offer a premium membership option that provides a lot of extra options. The premium option comes with a one time charge that is not renewed. Memberships can be purchased in increments lasting as little as three days or as long as one year.
Smooci's premium membership allows users to track their escort as they travel to their place in the way that users can track Uber drivers when they hail a ride with that app. Premium members at Smooci can also see customer reviews and certified photographs of the escorts in addition to being able to book appointments as much as 24 hours in advance.
Prices among escorts vary in Bangkok but most who work with couples charge about 10000 Baht ($300 USD) for a two hour session. That is at least the rate with women from well known agencies like Bangkok Escort and Pure Bangkok Escorts who work through Smooci.
So there you have it. This list isn't exhaustive but I've done my best to make it inclusive. I hope you enjoy.